Adil Khan's alleged girlfriend Nivedita Chandel recently hit back at Rakhi Sawant as the latter had made certain accusations against her. – Watch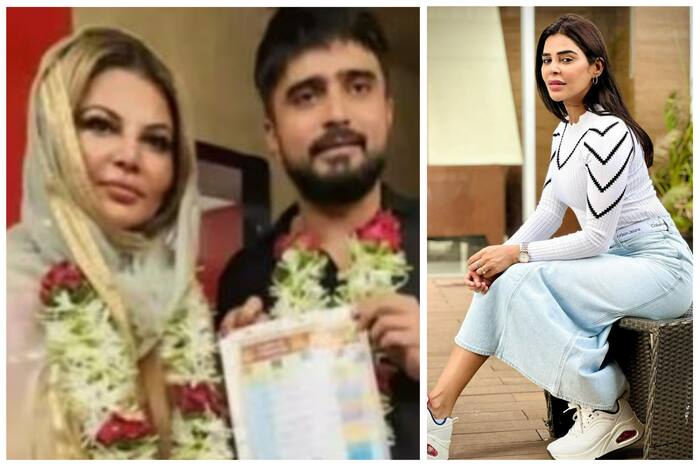 Adil Khan's Girlfriend Nivedita Chandel Hits Back at Rakhi Sawant: Rakhi Sawant and Adil Khan Durrani's public separation has created a lot of ruckus. While the internet is divided over the actor being a victim or trying to cash in with sensation mongering. Rakhi recently alleged that Adil was having extra marital affair with a girl named Tanu. An Iranian woman also accused him of rape and earlier an FIR was also filed against him in Mysuru. Now, in an interaction with the paparazzi Adil's alleged girlfriend Tanu aka Nivedita Chandel has reacted to Rakhi's allegations. She told the media that she never bad-mouthed against the actor and was always sweet with her. Rakhi had also gone public claiming that Nivedita was pregnant. But the latter said that it doesn't bother her what others think about her in a video shared by paparazzo Viral Bhayani.
CHECK OUT NIVEDITA CHANDEL'S VIRAL VIDEO:
NIVEDITA CHANDEL REACTS TO RAKHI SAWANT'S ALLEGATIONS
Nivedita stated that, "She tells PM Narendra Modi also a lot of things, are those true?". She further added, "I don't care what people think about me. I can't keep clarifying things. I know what I am." Nivedita added that she would very much like to not get into this topic but mentioned that she did speak to Rakhi a couple of times and was 'sweet' to her. I did not misbehave."
Rakhi is an Indian dancer, model, actress and television talk show host, who has appeared in many Hindi and a few Kannada, Marathi, Odia, Telugu and Tamil films and was a contestant on Bigg Boss 1 and a finalist in Bigg Boss 14.
For more updates on Rakhi Sawant, check out this space at India.com.