Bigg Boss 16: Ankit Gupta and Priyanka Chahar Choudhary are rumoured to be dating each other and definitely share a soft corner for each other in their hearts. Here's what the former recently said when asked about their relationship.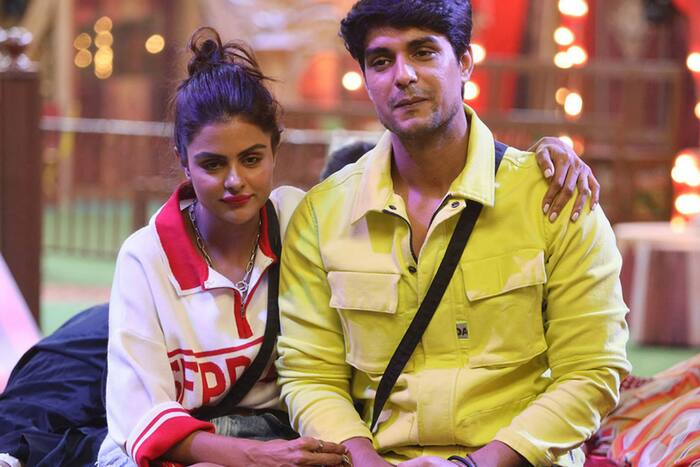 Ankit Gupta-Priyanka Chahar Choudhary's Relationship: Actor Ankit Gupta entered the latest season of Bigg Boss with the hope to see his close friend Priyanka Chahar Choudhary win the trophy. The actor, who is now seen in Colors TV show Joonuniyatt, once again spoke about how he was constantly praying for Priyanka's win during the grand finale and broke down on the stage when it didn't happen. In his latest interview with an entertainment portal, Ankit opened up on his equation with his special friend or rather, lashed out at the person who asked about their equation.
Ankit Gupta-Priyanka Chahar Choudhary's Relationship: Junooniyatt Actor Says 'Leave it to us…'
Ankit was speaking to Pinkvilla when the journalist asked him about his relationship with Priyanka and he said, "I want to say one thing, this is my and Priyanka's relationship, and leave it to us, we will figure it out."He expressed how he felt when the Udaariyan star finished on no. 3 and came out of the house, leaving MC Stan with the trophy during the grand finale of Bigg Boss 16.
Ankit said, "All I wanted from Bigg Boss was to give her the trophy, but that did not happen. It was actually shocking. I only knew one thing Priyanka is the winner, and even now she is the winner for me. When that didn't happen it was obviously heartbreaking." The actor's full focus is now on his next show Joonuniyatt in which he plays the role of a singer.
WHAT'S DIFFERENT IN ANKIT GUPTA'S SHOW JOONUNIYATT?
It's a musical show with the first episode itself featuring eight songs in total. "all of them have their own journeys, and the music becomes a road for that journey. It's a musical show, something which we have never seen on television. The first episode had eight songs, it is a different experience, and music is going to be the USP of the show," he said.
Ankit added that while music is definitely the highlight of the show, it's more about the characters' passion for different things in their lives and not just creating music. The actor said all the three lead characters have their back story about trying to achive some other personal goals and for them, music is just the way of expression and to give voice to that journey and passion to reaching their goals.
Your thoughts on Ankit's statement about his equation with Priyanka?