Nawazuddin Siddiqui's estranged wife Aaliya Siddiqui files a police complaint against him for allegedly raping her. In a video, she goes emotional and says the actor is misusing his power to 'steal kids' from her.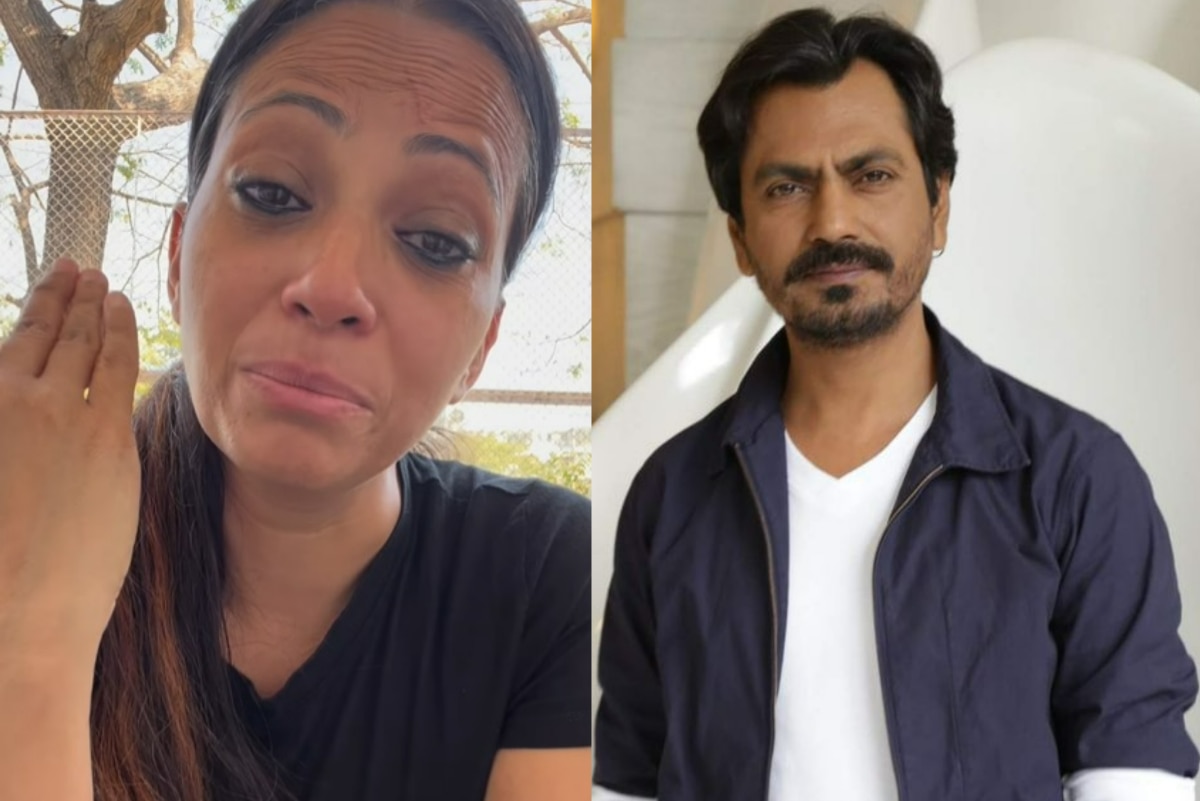 Nawazuddin Siddiqui accused of rape: Actor Nawazuddin Siddiqui's estranged wife Aaliya has now accused him of raping her. She shared a video on social media on Friday with a caption that mentioned she lodged a police complaint against the Bollywood actor. Aaliya is seen crying in the video as she talks about Nawaz trying to 'misuse his fame and power' to get custody of their kids.
NAWZZUDDIN SIDDIQUI ACCUSED OF RAPE BY WIF AALIYA
Nawazuddin and Aaliya have two kids – son Yaani Siddiqui and daughter Shora. As seen in the video that she shared online, Aaliya alleges that the popular actor is doing everything in his power to restrict her financially and physically. In the caption of her video, she writes in Hindi: "एक महान एक्टर जो महान इंसान बनने की कोशिश किया करता है अक्सर !
उसकी बेरहम माँ जो मेरे मासूम बच्चे को नाजायज़ बोलती है और ये घटिया आदमी चुप रहता है-
वर्सोवा पुलिस स्टेशन में कल ही इसके ख़िलाफ़ रेप की शिकायत (प्रूफ के साथ) दर्ज कराई है।
कुछ भी हो जाये इन बेरहम हाथों में अपने मासूम बच्चों को नहीं जाने दूँगी। (A great actor who tries to become a great human being! His cruel mother who says my son is illegitimate and this man stays silent. Have lodged a rape complaint (with proof) against this man at the Versova police statation. Whatever it takes, I won't let this merciless man take the custody of my kids (sic)."
In the video, Aaliya once again accuses Nawazuddin of being an absentee father. She says he has never been with his second child and it's only after her daughter grew up that he has now started gelling with her. "He is a coward father. He is stealing the kids from a mother by abusing his power. But he doesn't know that the Almighty has the biggest power," she says in Hindi.
MORE SERIOUS ALLEGATIONS AGAINST NAWAZUDDIN SIDDIQUI BY AALIYA
Aaliya further claims that Nawaz never respected her nor loved her as his wife. She says, "I have given the most important years of my life to you. I am already facing financial loss and he has made me weak from all sides. The fame has gone to his head. My son doesn't even know the love of a father because he has always seen only one kid. But I have complete faith in the law and courts that the result will be in my favour (sic)."
Earlier in a video, Aaliya claimed that she was harassed by her estranged husband and his family members at their own home. She showed the interiors of a room and alleged that the family members have restricted her to that room without any food or sleep. She said she was made to live in that small room at her own house as part of the punishment for speaking up while her kids decided to not leave her there after they came from Dubai.
Aaliya is Nawaz's second wife. The relationship between the two are strained for a few years now. However, it appeared they sorted out their differences last year and started living together again. Nawaz married Aaliya, originally named Anjali Kishor Pandey, in the year 2009.