Javed Akhtar opens up on how he was never scared of talking about 26/11 in Pakistan. The poet says he's not scared of not making strong statements in India, why would he fear in a country where he has gone only for two days.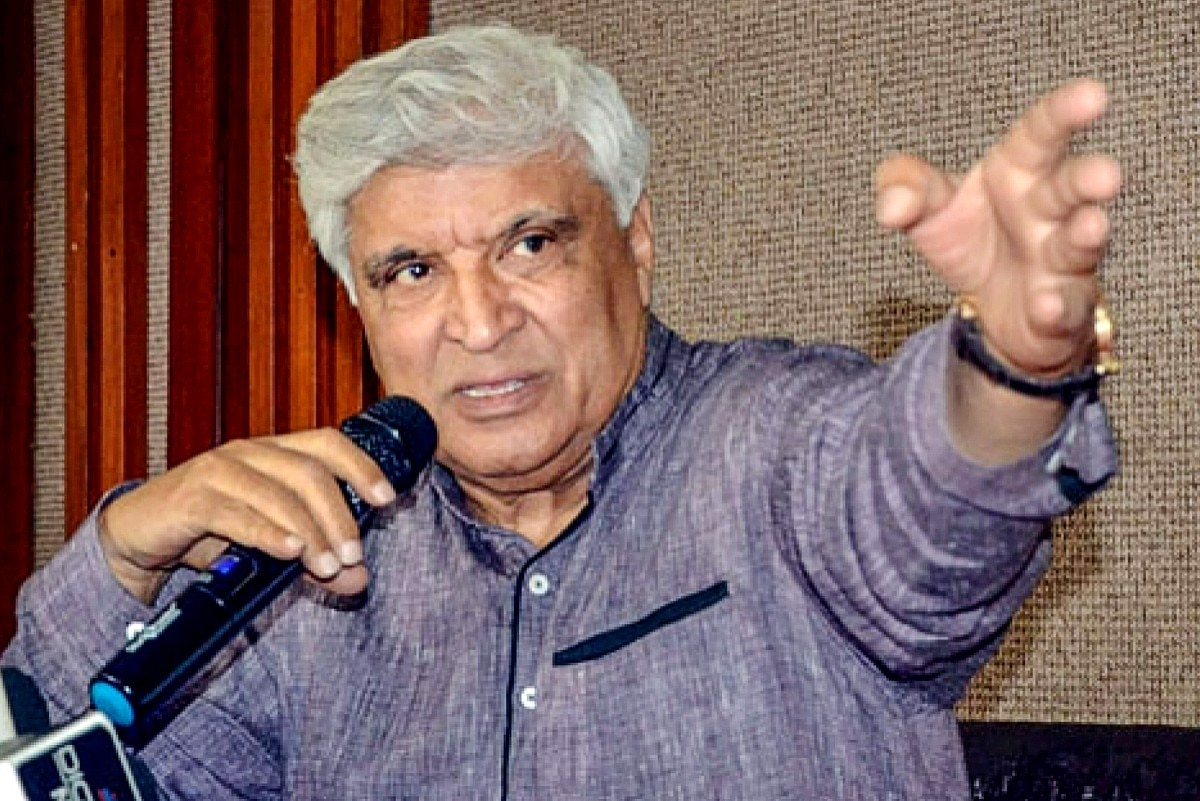 Javed Akhtar new statement: Javed Akhtar says he never feared before talking about the ghastly 26/11 attacks in Pakistan and telling them that the attackers of the incident are still roaming free in their country. At an event where he was once again asked about his viral statement, the poet said he was never scared of making such controversial statements back in his own country where he has to live all his life, then why would he think before speaking the same in a county where he was for only two days.
Javed Akhtar maintained that he didn't know it would become this big. The famous writer, at the ABP Ideas of India 2023 Summit, said, "It became too big. It's embarrassing for me. Now I think I should not gloat over it. When I came here, I felt like I won World War III. There were so many reactions from people as well as the media that I just stopped taking calls. I was embarrassed that 'aisa maine kya teer maar diya'. I had to say these things. Should we keep quiet?"
JAVED AKHTAR SAYS PEOPLE IN PAKISTAN ARE NOW ASKING 'WHY WAS HE GIVEN VISA?'
Akhtar mentioned he has irked Pakistan so much that people are trending hashtags in his name and questioning those who called him at the event. The writer said, "I got to know that people are abusing me there. They are asking, 'why was he given visa?' Now I will only remember what kind of place it was." He added that he is never scared of throwing truth bombs wherever he is. "Is tarah ki baatein, jo controversial hain…jis mulk pe paida hue, jeete hain aur marenge waha karte rehte hain to dusre mulk me do din jana waha kya dar tha? Jab yaha nahi darte to waha kya darenge (I have been saying things that are slightly controversial and sensitive in nature in the country where I was born, I live and where I will die, then what was to fear there? When I don't feel scared here, then why would I fear anything there?)," he said.
When asked how this whole incident came wrapping around his head, Akhtar said there was no way of dodging that question in a room full of people who were there just to listen to him. "During a Q&A session in a huge hall… They were asking very friendly and warm questions. It was going on nicely but someone asked me that they meet us very nicely but they don't get that warmth from us. There was little room for me to move away without answering, so I did. And in the most polite manner possible. I told them to set their record right," he explained.
JAVED AKHTAR REITERATES: WHY DIDN'T PAKISTAN HOS LATA MANGESHKAR EVER?
As reported by the news agency PTI, Akhtar maintained that a large part of Pakistan wants peaceful relationships with India. "We don't have anything against them but they never hosted Lata Mangeshkar. The fact is that it is very unfortunate that we're unaware that it is a huge segment of Pakistan that wants to have good relations with India and it is totally understandable. They are seeing a country next door that witnessed so much development, industries, corporates, culture, films, and music. So naturally, an average citizen would be curious and would like to come and witness this himself," he explained.
Javed Akhtar is a renowned writer, poet, and lyricist in India and an active voice in the film industry encouraging liberalism, secularism and fighting the divisive politics in a democratic nation.