Kangana Ranaut recently recalled her unfulfilled dream to start a restaurant in the hills due to financial issues.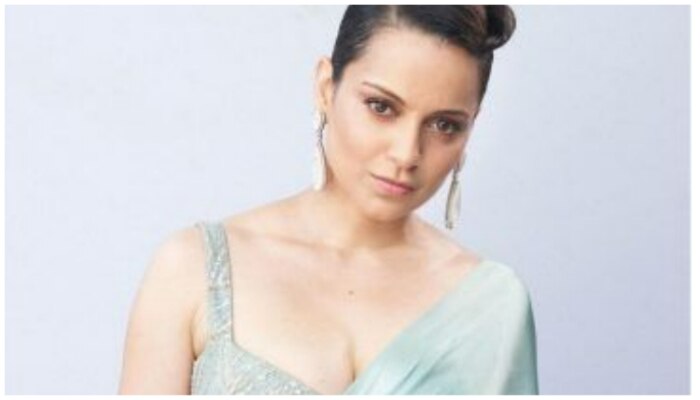 Kangana Ranaut Recalls Her Dream to Start a Restaurant: Kangana Ranaut is known for being honest and upfront about her views. She has always been unabashed and unfiltered when it comes to speaking about her personal and professional life. Kangana is often surrounded by controversies due to her transparent approach and often being politically incorrect. She has also been slammed by celebrities and netzines for being too blunt and straightforward. Now, in one of her recent social media posts, she has revealed about her dream project to start a restaurant in the hills. She reposted an old video clip shared by a fan handle where she is telling movie critic and trade analyst Komal Nahta about the same.
KANGANA RANAUT REVEALS HER RESTAURANT PLANS
In the video, Komal quizzed Kangana about her wish list apart from movies. The actor told "Another interview from more than a decade ago, yes cooking is very much on my agenda … had some financial setbacks last year otherwise I was all set to launch my restaurant in the valley, will be coming soon though. Thanks to my fans for these clips I had forgotten about these interactions, but look when we build intentions we set destiny GPS (global positioning system), so cultivate intentions, not desires."
KANGANA RANAUT HAS A LINE-UP OF RELEASES IN 2023
Kangana will also be seen in Tejas, where she plays an Air Force Pilot. The actor is also producing and directing Emergency apart from herself playing Indira Gandhi in the movie. Emergency also stars Anupam Kher, Shreyas Talpade, Mahima Chaudhary, Milind Soman, Vishak Nair and the late Satish Kaushik. She has also commenced shooting for P Vasu's Chandramukhi 2. The other movies Kangana has added to her pipeline are Manikarnika Returns: The Legend of Didda, Sita-The Incarnation, and the Noti Binodini biopic.
For more updates on Kangana Ranaut and Deepika Padukone, check out this space at India.com.