Kapil Sharma was overwhelmed by the love and support from delivery boys at the special screening of Zwigato. See pics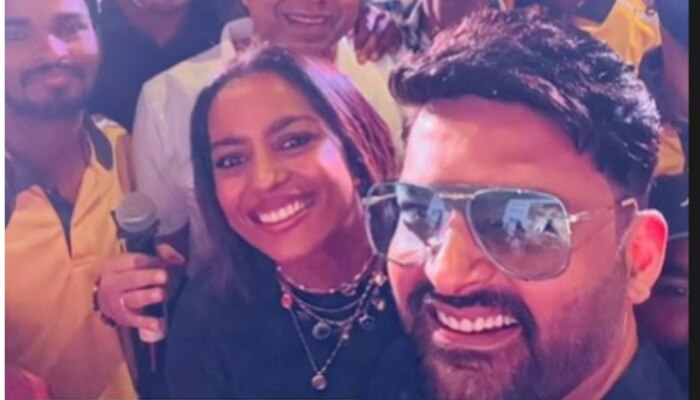 Zwigato: Popular comedian and actor Kapil Sharma, whose recent film 'Zwigato' captures the life of delivery boys, was overwhelmed by the love and support from them at the special screening in Mumbai and clicked a selfie with them to capture the moment. Kapil wrote in the caption: "A special screening for the people who are #deliveringhappiness every day."
Recently, PVR and INOX organised a special screening of the film in Mumbai and Delhi for delivery boys.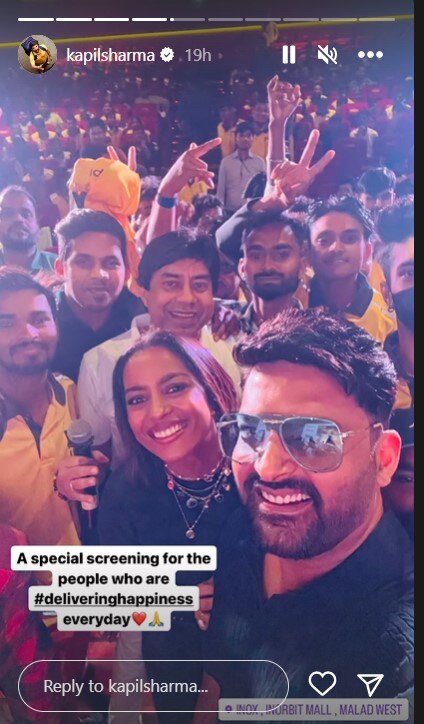 Directed by Nandita Das, 'Zwigato' stars Kapil Sharma and Shahana Goswami in the lead roles with Tushar Acharya, Sayani Gupta, and many others. The story follows the life of Manas who, after losing his job during the pandemic, is forced to work as a food delivery worker.
Through this story, the director has subtly touched on a number of social realities like unemployment and poverty. It also gives a glimpse into local life in the city of Bhubaneswar.