Shehzada Box Office Collection Day 3: Ant-Man And The Wasp: Quantumania and Pathaan continue to remain the first choice for the viewers as Kartik Aaryan's Shehzada collects around Rs 20 crore in its first weekend. Check the detailed report and day-wise Box Office breakup here.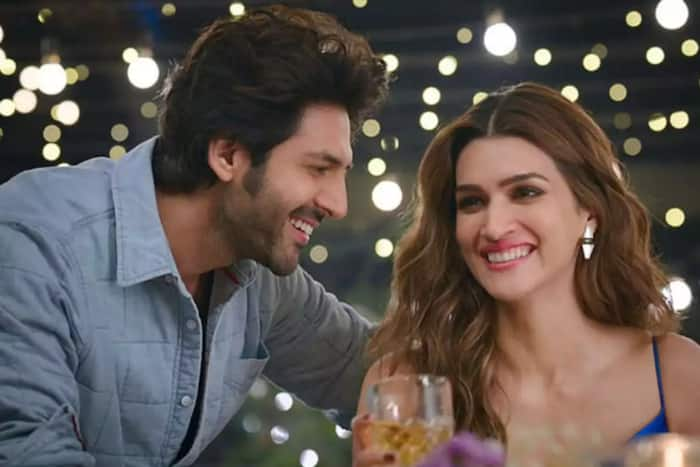 Shehzada Box Office Collection Day 3: Kartik Aaryan is not enjoying a fantastic run at the Box Office unlike his last outing Bhool Bhulaiyaa 2. The actor's latest film Shehzada has fared below average in its first weekend, taking the total collections to around Rs 20 crore nett after the first three days at the Box Office. This is way lower than the Anees Bazmee directorial which opened at Rs 14 crore and went on to earn Rs 55 crore in its opening weekend. The first-weekend collection of Shehzada is not even half of what Bhool Bhulaiyaa 2 collected in three days.
The Rohit Dhawan directorial opened at a mild number of Rs 6 crore and Saturday showed a very insignificant jump with Rs 6.65 crore despite the Mahashivratri holiday. Shehzada collected Rs 7.30 crore (early estimate) on its first Sunday, as reported by the trade website sacnilk.
CHECK THE DAY-WISE BOX OFFICE BREAKUP OF SHEHZADA:
Friday: Rs 6 crore
Saturday: Rs 6.65 crore
Sunday: Rs 7.30 crore (early estimates)
Total: Rs 19.95 crore
ANT-MAN 3 BOX OFFICE COLLECTION OPENING DAY INDIA
Meanwhile, Marvel Studios' Ant-Man and The Wasp: Quantumania is doing fabulous business in India, much like the other superhero movies from the production line. The film opened at Rs 8.4 crore and went on to do Rs 9.3 crore on Saturday. The Paul Rudd starrer collected Rs 8 crore (early estimate) on Sunday, taking its opening weekend collection to a decent total of Rs 25.70 crore.
PATHAAN BOX OFFICE COLLECTION UPDATE AFTER 26 DAYS
Shah Rukh Khan's Pathaan is still the clear winner as the film continues to emerge as the first choice for viewers even after 26 days of its release. The Siddharth Anand directorial is running at Rs 515.70 crore after its fourth Sunday, which is both incredible and historic in Bollywood's history.
What are your thoughts on Shehzada's Box Office though? Watch this space for all the latest Box Office updates!