Maha Shivratri 2023: A glimpse at top eight Bollywood songs that celebrate the glory of Lord Shiva and mysticism.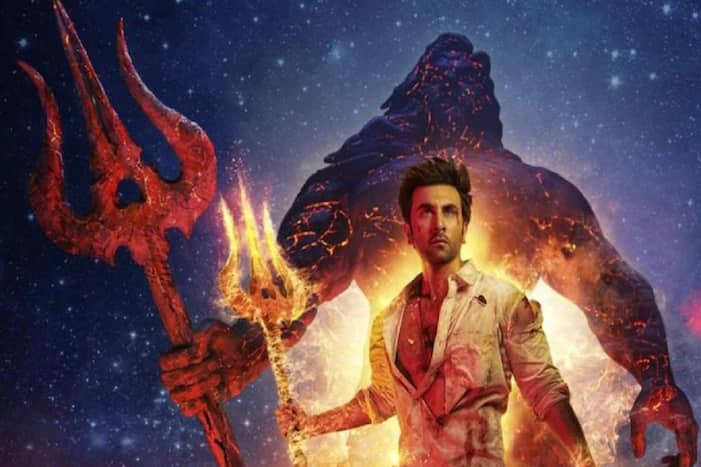 Maha Shivratri 2023: Maha Shivratri is one of the most memorable occasions for the devotees of Lord Shiva across the world. Bollywood films and music have always honoured all festivals and composed legendary music dedicated to ancient deities. There are many B-town actors who have been devotees of Lord Shiva and celebrated Maha Shivratri with great fervour. Hrithik Roshan, Tiger Shroff, Sanjay Dutt and Ajay Devgn have often spoken about their faith in God. Ajay and Sanjay already have Shiva tattoos. While Hrithik and Tiger have always hailed the Hindu deity who is symbolic of dance and music by his other name 'Nataraj'. Irrespective of diversity and differences in culture, everyone celebrates Maha Shivratri by fasting and praying to the higher source. Let's take a glimpse at Bollywood songs dedicated to Lord Shiva.
1. Namo Namo
The song from Sushant Singh Rajput-Sara Ali Khan starrer Kedarnath narrates the glory of Lord Shiva and Kedarnath pilgrimage. Namo Namo is composed and sung by Amit Trivedi. While the lyrics are penned by Amitabh Bhattacharya as there are anecdotes from Shiva Mahapurna describing different incarnations and forms of Lord Shiva. The devotional song brings goosebumps while explaining the mysticism and greatness of the ancient deity. Amit Trivedi's voice and composition reaffirms our faith and beliefs.
2. Shiva Theme
The theme of the protagonist Shiva played by Ranbir Kapoor is symbolic of the fierce form of Lord Shiva as Bhairava and Veerbhadra. The BGM by Pritam and Javed Ali's vocals create goosebumps. Ranbir as Agni Astra and a Lord Shiva devotee in Brahmastra adds up to the energy in the VFX-driven music video.
3. Deva Deva
The Arijit Singh song is among the biggest USPs of Brahmastra. The song gives delves into the protagonist's relationship with God. The spirituality and mystic element in the track is equated with Lord Shiva and the ancient legends derived from religious scriptures and texts.
4. O Shivji Bihane Chale- Munimji
This classic from the 1950s is full of energy and celebrates the existence of Lord Shiva. The song, from 1955 release Munimji, is composed by none other than S.D Burman. The song is picturised on Dev Anand, Ameeta, Shri Sachin Shankar. This song is a story on its own and celebrates Maha Shivratri in the most dynamic way possible.
5. Jai Jai Shiv Shankar
Jai Jai Shiv Shankar has been one of the best enthusiasm filled numbers on Lord Shiva. Sung by the legend himself, Kishore Kumar and Lata Mangeshkar, the song is from the 1974 movie, Aap Ki Kasam. Picturised on Rajesh Khanna and Mumtaz, this number is still famous for the masti quotient and RD Burman's upped music.
6. Bhole O Bhole – Yaarana
Bhole O Bhole from Amitabh Bachchan's super hit movie, Yaarana has the megastar trying o convince his best friend by praying to Lord Shiva. The song is full of life with Kishore Kumar's voice and Rajesh Roshan's brilliant music. Bhole O Bhole is a gem from the collection of this musical movie which was released in 1981.
7. Kaun Hain Voh – Baahubali – The Beginning
Baahubali – The Beginning had some very impactful music that compliments the story. This musical treat in the soulful voice of Kailash Kher is one of the most beautiful compositions in recent times. The song begins with verses of the Shiv Tandav Stotram, and Kailash Kher turns this spiritual feel into a beautiful song that will calm your soul.
8. Bolo Har Har Har – Shivaay
Bolo Har Har Har from Ajay Devgn's Shivaay was a chart buster which gives the perfect collaboration of spiritual song and a party number. With fresh musical beats composed by Mithoon, the song is a collaboration between various musical geniuses like The Vamps, Sukhwinder Singh, Mohit Chauhan, etc. Bolo Har Har Har captures Lord Shiva's Tandav Avtaar and will surely stir your soul awake!
For more updates on Maha Shivratri 2023, check out this space at India.com.