Actor Manul Chudasama of Tenali Rama fame is all set to enter the Sab TV show Ali Baba: Daastan-E-Kabul as Mariam, a character that was earlier played by late actor Tunisha Sharma who died by suicide on December 24.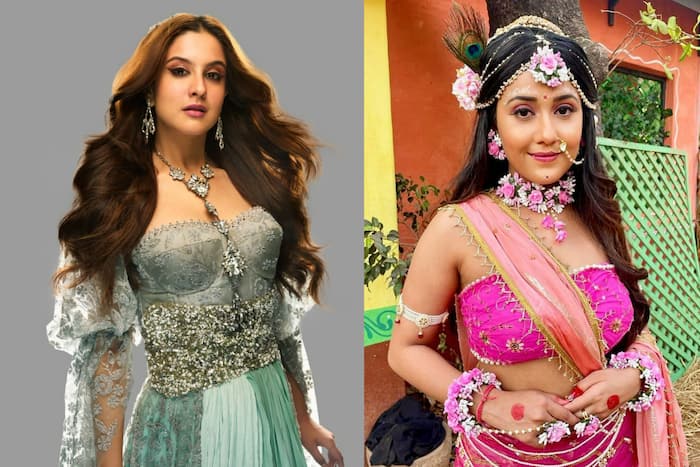 Manul Cudasama replaces Tunisha Sharma: Over a month after actor Tunisha Sharma died by suicide on the sets of her TV show Ali Baba: Daastan-E-Kabul, the makers have finally found her replacement. Actor Manul Chudasama will now be seen as the new Shehzaadi Meriam in the popular Sab TV show. She confirmed the news to a daily and talked about the responsibility attached to it.
Manul, who has earlier worked in shows like Tenali Rama and Brij Ke Gopal among others, spoke to ETimes and said she is just grateful to be a part of the show which is loved by the audience. "I am really grateful for the character and the show for choosing me. It is a surreal feeling to be a part of the show," she said. When asked if she is nervous about playing Shehzaadi Meriam on-screen, a character that made Tunisha a household name in the country, she said, "This is my fourth show as a lead so there isn't any nervousness, instead, I am really excited to be a part of the show. I have already begun shooting."
Manul then finally addressed the elephant in the room and spoke about replacing Tunisha in the role. She said, "Replacing wouldn't be the right word. I am not replacing Tunisha but coming up with a fresh perspective on the character. I can never take Tunisha's place, she did an amazing job in the show and I just hope that people love the character and shower us with the same love that they did before."
On December 24, Tunisha was found dead on the sets of the same show by her colleagues. The actor was reportedly dating her co-star Sheezan Khan who is now under judicial custody after Tunisha's mother accused him of abetting her suicide.
Dial up, speak, and share if you are struggling with any mental issues. Remember, you are not alone!
MITRAM FOUNDATION ( Bengaluru ) – 080-25722573
COOJ Mental Health Foundation (GOA): 0832-2252525
SANJIVINI ( DELHI ) – Centre 1 (Jangpura): 011-24311918, 011-24318883, 011-43001456, Centre 2 (Qutub Institutional Area): 011- 40769002, 011-41092787
VANDRAVELA FOUNDATION (Gujarat) – 18602662345
Disclaimer: These numbers have been aggregated from publicly available sources and their veracity is not attributed to India.com.