Sonu Nigam filed an FIR against Swapnil Phaterpekar, the son of local Shiv Sena MLA Prakash Phaterpekar.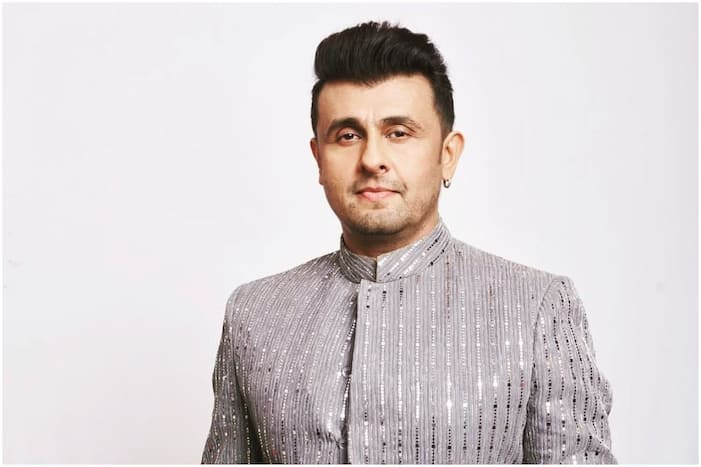 Sonu Nigam Manhandling Case: Bollywood playback singer Sonu Nigam filed an FIR against Swapnil Phaterpekar, the son of local Shiv Sena MLA Prakash Phaterpekar, under Indian Penal Code Sections 323 (voluntarily causing hurt), 341 (wrongful restraint), and 337 (causing hurt by act endangering life or personal safety of others). Swapnil. The Mumbai Police early on Tuesday booked Swapnil Phaterpekar for the roughing up of Sonu Nigam, a top official said, in what has emerged to be another 'selfie-related incident in a week. No arrests have been made in the case as yet.
Sonu Nigam Breaks Silence After The Incident
Sonu Nigam told IANS, "I fell on steps after I was pushed. Rabbani came to save me & was pushed from behind. He could have died. I filed a complaint because people must ponder over it when they force someone for a selfie."
Deputy Commissioner of Police (Zone VI) Hemrajsingh Rajput said that the incident occurred when Nigam was coming out of a concert in Chembur late on Monday night. "After the concert, Nigam was coming down from the stage when a person named Swapnil P. Phaterpekar stopped him for a selfie, when Nigam refused, he pushed the singer and two others from the steps, and one sustained injury. We have booked only one accused (Swapnil Phaterpekar) for the incidenta The other volunteers came to the aid of Nigam and he was taken away from there safely," Rajput said.
Swapnil Phaterpekar, President of Sanskar Pratisthan and holding a MBA degree from London and Mumbai, allegedly ran after Sonu Nigam for clicking a selfie when the jostling took place, around 11.30 pm, but was stopped by his security personnel.
Sonu Nigam later complained to the police which lodged the complaint against Swapnil Phaterpekar invoking various sections of the Indian Penal Code and further investigations are underway.
What Was Sonu Nigam's Incident All About?
The incident took place at the Chembur Gymkhana when Sonu Nigam was performing at a show which was part of the Chembur Festival. A video of the incident went viral that shows Sonu walking down the stairs from the stage after his performance, and Swapnil can be seen holding him from behind. As reported by several news portals, Swapnil wanted a selfie. However, Sonu Nigam's colleague Hari Prakash tried to stop Swapnil when he pushed him aside. Other colleagues came forward to stop Swapnil but were pushed aside and fell off the stage sustaining injuries. Sonu too lost his balance on the stairs.
Singer Sonu Nigam who raised his voice about Azan Loudspeakers attacked by Janab Uddhav Thackeray MLA Prakash Phaterpekar and his goons in music event at Chembur. Sonu has been taken to the hospital nearby. pic.twitter.com/32eIPQtdyM

— Sameet Thakkar (@thakkar_sameet) February 20, 2023
This is a second selfie-related incident that has rattled celebs in Mumbai, coming barely a week after the attack on cricket Prithvi Shaw and damaging his vehicle outside a five-star hotel late on February 15.