Naseeruddin Shah recently clarified about the popular myth about Akbar wanting to start new religion mentioned in historical textbooks.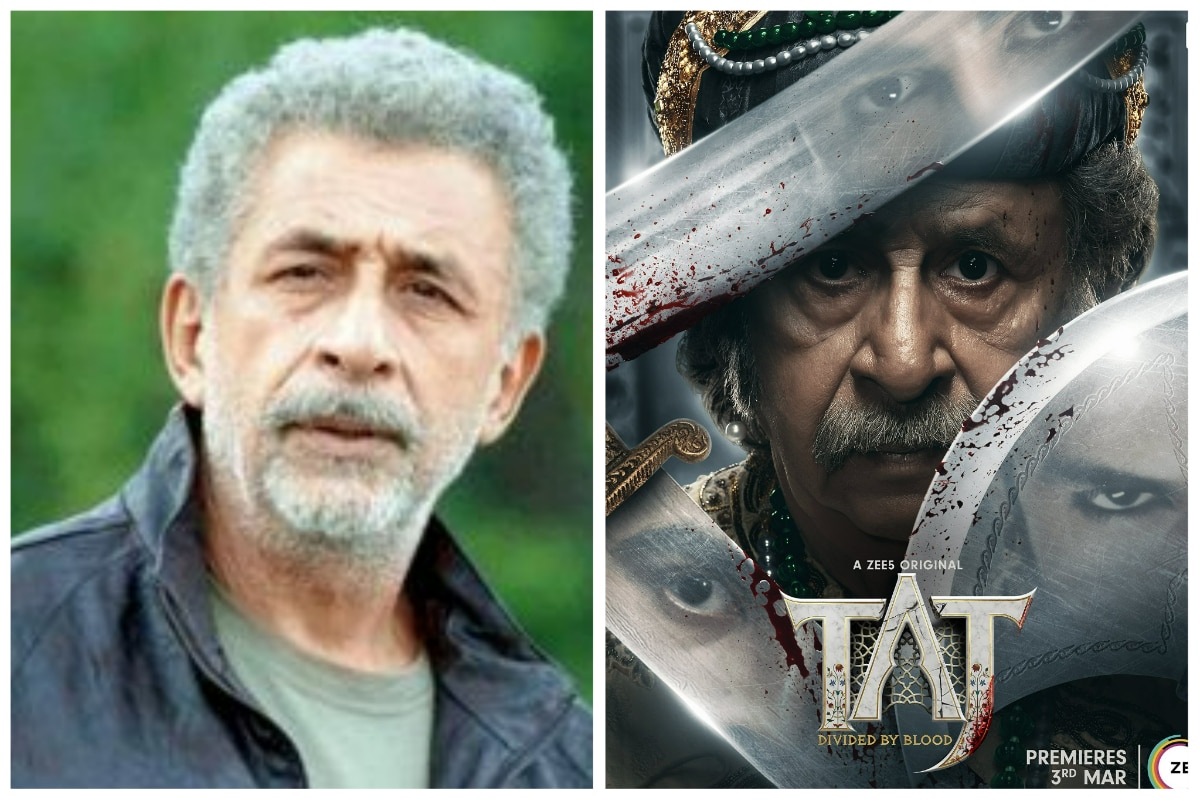 Naseeruddin Shah Debunks Popular Myth About Akbar: Naseeruddin Shah, who has played historical characters in films and series is back in action with Taj: Divided By Blood. The actor portrays the role of Mughal Emperor Jalal-ud-din Muhammad Akbar in the new web show. Veteran actor Dharmendra plays Shaikh Salim Chishti, while Aditi Rao Hydari and Sandhya Mridul essay the characters of Anarkali and Queen Jodhaa respectively. Naseer has always been outspoken and straightforward about his views on religion, politics, society and art. He recently opened up on his understanding of history and debunked several myths about Mughals, Akbar and Din-e-Elahi.
CHECK OUT THE TRAILER OF TAJ: DIVIDED BY BLOOD:
NASEERUDDIN SHAH CLARIFIES ON MISINFORMATION ABOUT DIN-E-ELAHI
In an interaction with Indian Express, Naseeruddin Shah said "My understanding initially was that of any student who studied history in the 50s or the early 60s, just in the wake of independence when the influence of British was still very strong. We had Irish teachers, English instructors. The picture drawn of Akbar was always that of a benevolent, kind hearted, broad minded, progressive ruler. The one fly in the ointment being his desire to start a new religion. We read about this in history books, which is absolute nonsense." He further added "I have checked this with authoritative historians and Akbar never did attempt to start a new religion. This is a fact which was in our history books called the Din-e Elahi. But Akbar never used the word Din-e Elahi, ever. He called it Wahdat-e Elahi, which means oneness of the creator. That no matter who you worship, in what form you worship him, you're worshipping the creator. You may worship a stone, you may worship a crucifix, you may bow your head to the Kaaba, you may worship the rising sun and do what you like, but you are worshipping one and the same thing. That was his belief. This is what I found out".
The actor said that Akbar's historian Abul Fazal spread misinformation about him, as he disliked the Mughal emperor. Naseer discussed the same with the writers of the series and stated that "Luckily, my objections were upheld".
For more updates on Naseeruddin Shah and Taj: Divided By Blood, check out this space at India.com.