Nawazuddin Siddiqui's house help Sapna Robin Masih accused the actor of not paying her salary. She said in a teary video, 'Stranded in Dubai'. Watch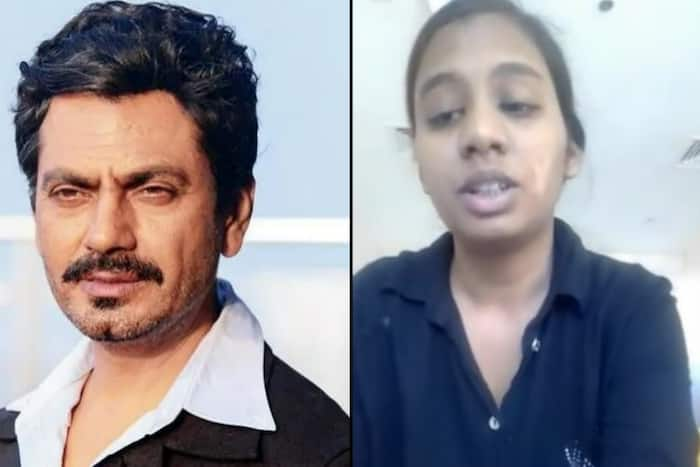 Actor Nawazuddin Siddiqui and his estranged wife Aaliya Siddiqui are into a legal battle since 2020. They got separated and got back together after a year. Later on, Aaliya accused Nawaz's family of domestic violence and harassment and now they are fighting a legal battle. On Monday, Aaliya's lawyer Rizwan Siddiqueq revealed that Nawaz's house help has been stranded in Dubai and the actor is not helping her come back home. The house help has now made several allegations against him.
In a teary video, the house help Sapna Robin Masih said that she has been stranded. Sapna was hired as a Sales Manager in an unknown company, but she was actually taking care of Nawazuddin's kids while they studied in Dubai. Sapna informed the lawyer that Nawazuddin has 'completely abandoned' her in Dubai, 'without leaving any food or money for her survival'. Along with this note, Rizwaan urged the authorities to take appropriate action in rescuing the girl. Sapna urged the actor to pay her pending salary and also arrange her return to India.
The video & my statement speaks for itself. Govt authorities are requested to urgently rescue the house help of @Nawazuddin_S from Dubai where the girl is in a state of Solitary Confinement@cgidubai @UAEembassyIndia @LabourMinistry @HRDMinistry@MEAIndia @CPVIndia @OIA_MEA pic.twitter.com/EyQ8DiHPG2

— Advocate Rizwan Siddiquee (@RizwanSiddiquee) February 19, 2023
Aaliya is Nawazuddin's second wife as per the report and the couple tied the knot over a decade ago. They are parents to son Yaani Siddiqui and daughter Shora Siddiqui.