Nawazuddin Siddiqui's wife Aaliya is all set to move court against him for divorce and property dispute.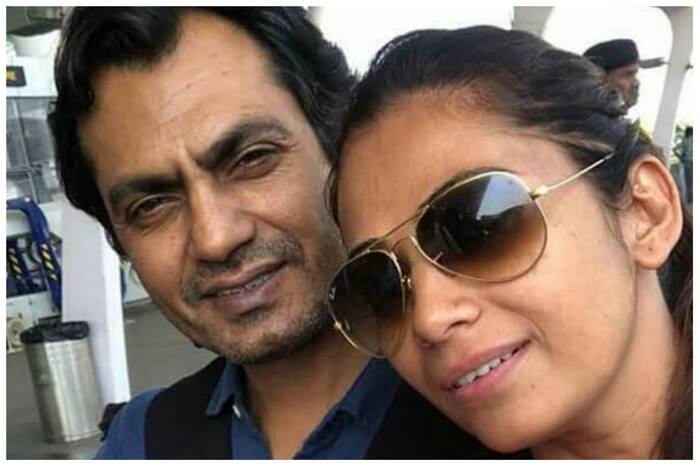 Nawazuddin Siddiqui's Wife Aaliya to File Lawsuit Against Him: Nawazuddin Siddiqui's personal life is going through some serious turmoil these days. The actor's wife had alleged that he and his family had physically and mentally harassed her. She even filed a case of domestic violence against Nawazuddin. The actor's mother Mehrunisa Siddiqui had also taken the legal route over property dispute against Aaliya. While the latter accused her husband's family fir trapping her inside her own house and denying access to basic amenities like food, water and bathroom. Recently Nawazuddin legal team had alleged that Aaliya wasn't his real life at a press conference. Now, she has replied to the allegations levelled against her.
CHECK OUT AALIYA SIDDIQUI'S VIRAL POST:
AALIYA SIDDIQUI ACCUSES NAWAZUDDIN OF MENTAL HARASSMENT
Aaliya, in an interaction with ETimes said, "Nawazuddin came a couple of days back, he wanted to take Shora for visa work. However, the truth is that Shora and I are citizens of Dubai and we don't need to have any such requirements here." She further added, "He has mentally harassed me a lot. I think I will divorce him and fight for custody of my kids. I am not hungry for money but just shocked with his claims of disowning our second child. How can he say that our second child was born when we were in a live-in relationship? I have agreements which state us as husband and wife and will submit all of this in court."
AALIYA SIDDIQUI ALLEGES NAWAZUDDIN ALWAYS DISRESPECTED HIS EX-WIFE AND GIRLFRIENDS
On Friday, Aaliya captioned her Instagram post as, "I regret giving my 18years to a man who has absolutely no value of me in his eyes. Firstly,I met him in 2004 and we both went in a living relationship during his stay at Ekta Nagar, Charkop, Mhada, Mumbai and we where he himself, me and his brother Mr.Shamasuddin Siddiqui use to stay together in a 1 room where we started our journey together and was living very happily. I believed that he loved me and will keep me happy for long life. At that time, he did not even had money for food hence I and his brother Mr.Shamas-Uddin managed everything without any personal benefit. Then we got married in the year 2010 and post 1year I deliver a child. Also, I sold my flat given by my mother for delivery purpose and even gifted him a car (Skoda Fabia) from the same money so that he could not travel by bus which he used to. And now after so many years, he completely changed and became inhuman. This man was never a great human being. He always disrespected his ex-gf's, his ex-wife and now disrespecting me and targeting his kids as well. How can a person stoop so low when every document and evidence proves that this man has stated me as his spouse."
AALIYA SIDDIQUI POURS HER HEART OUT IN VIRAL POST
She also stated that "If I would be aware that in future I will have go through with all this pain that I am facing from past 12years,then I would have rather chosen to go with someone who would even has little money but not a person like him who along with the superstar became more liar and a cheater about which I had no idea when I got married to him. He is stating that he gave me a divorce after the birth of our 1st child and then again post-divorce I got into a relationship with him, and we gave birth to our second child while being in a living relationship and I came to know later that he never considered me as his wife when we were not even divorced. These allegations are so disgusting and handling these things are so disrespectful. Hence, my only intention of this message is to show everyone that, this man is stooped so low and I want to show his true colours.
Cheater can be of any caste and one who has good upbringing will never cheat. Hence, I request everyone not to go by the religion of a man. Justice to be prevailed 🙏🏻."
Aaliya is Nawazuddin's second wife as per the report and the couple tied the knot over a decade ago. They are parents to son Yaani Siddiqui and daughter Shora Siddiqui.
For more updates on Aaliya and Nawazuddin Siddiqui, check out this space at India.com.