Rumours have been rife about Abhishek Bachchan's Jai Dixit from the Dhoom franchise joining the spy universe of Pathaan, Kabir, and Tiger. However, things are not really how they are told. Here's the truth.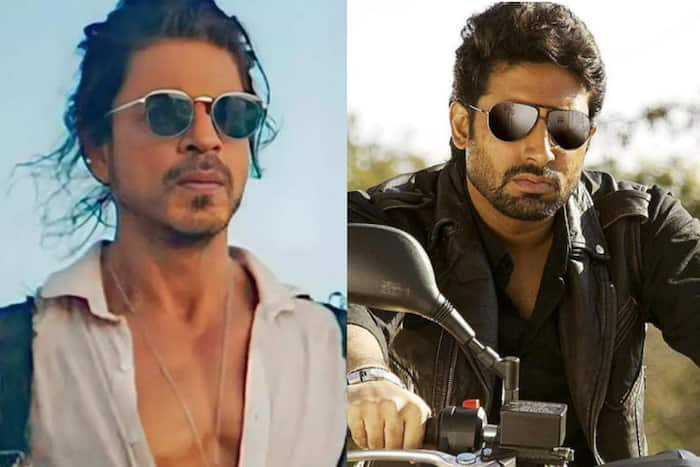 Dhoom X Spy Universe: After the success of Pathaan at the Box Office, several rumours are going around about YRF planning to make its spy universe even bigger with the next movies. The latest rumour is that Aditya Chopra has thought about bringing in Jai Dixit, a popular character from the Dhoom franchise, to cross over into the spy universe. The character played by Abhishek Bachchan in the popular action franchise is a cop and his life's mission is to chase stylish conmen who largely think of themselves as artistes than criminals. However, seems like there's no truth to these rumours.
A source close to the film's team on Tuesday said that the rumours about Jai Dixit entering the spy universe are baseless. YRF is not actually planning on combining two franchises anytime in the future. The production has given the country two of its biggest universes of all time – Dhoom and spy – and there's no way Adi is going to look at as one entity.
DHOOM X SPY-UNIVERSE WILL NEVER HAPPEN
The source said, "Dhoom franchise and YRF Spy Universe are now two of the biggest IPs in the history of Indian cinema and Aditya Chopra, who owns both of them, will never merge the two because he wants to grow them separately. YRF Spy Universe is a world of super spies and Dhoom is the world of anti-establishment anti-heroes."
The source added, "They can't come together. He will protect the sanctity of these two universes and grow them separately to make them even bigger IPs in the years to come. So, no you won't see any characters from these Universes overlap in either franchises. Story-wise also, it doesn't make sense at all. So, all this talk is completely baseless that Jai Dixit will be seen in the YRF Spy Universe. No one from Dhoom will be seen in the YRF Spy Universe and vice versa."
Guess that's it then! Jai Dixit will never meet Pathaan, Kabir or Tiger and we should make our peace with that!
— inputs from press release