Project K First Look And Release Date: Prabhas, Deepika Padukone, Amitabh Bachchan Starrer Will Hit The Screens on This Day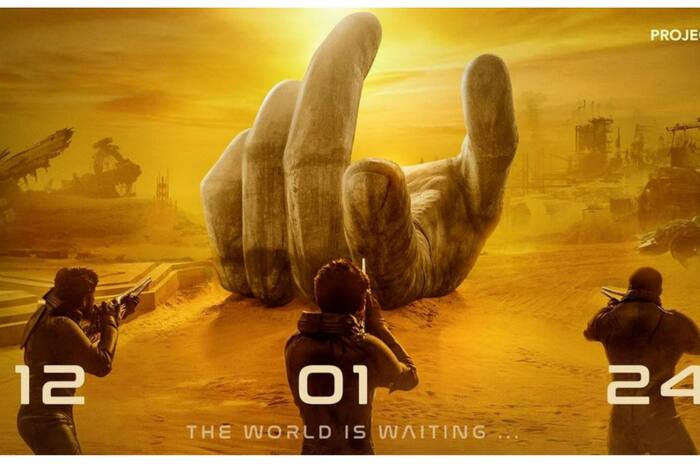 Project K Release Date: On the occasion of Maha Shivratri, actress Deepika Padukone took to her social media handle to share the first glimpse of her upcoming film Project K. The film by Nag Ashwin, will feature Prabhas, Deepika Padukone and Amitabh Bachchan. Project K has also got a release date. While sharing the new poster, Deeepika wrote, "12.1.2024 #ProjectK Happy Mahashivratri! @actorprabhas | @amitabhbachchan | @nag_ashwin | @vyjayanthimovies".
While the makers of Project K are yet to reveal the actors' looks from the film, the poster sees a massive hand in the middle of a desert with snipers cautiously walking towards it. Deepika, Prabhas and Amitabh's fans are excited as they started decoding what it could mean. A fan in the comment section wrote, "Project K and Fighter in the span of two weeks keep slaying the month of January Queen!"
Earlier, it was reported that Project K has a budget of around Rs 500 Crore and the sci-fi actioner is going to be high on VFX. Speculations are also rife on the film being made into two instalments. This is the first time Deepika has been paired opposite Prabhas for a Telugu film.
Project K also has some heavy-duty edge-of-the-seat slick action sequences. Deepika's action stunts in Shah Rukh Khan starrer Pathaan are already being hailed by fans. They are now waiting for some more action drama!