Sonu Nigam's friend and fellow singer Shaan took to social media on Tuesday to demand action against those who manhandled the former and created a ruckus at his concert in Mumbai.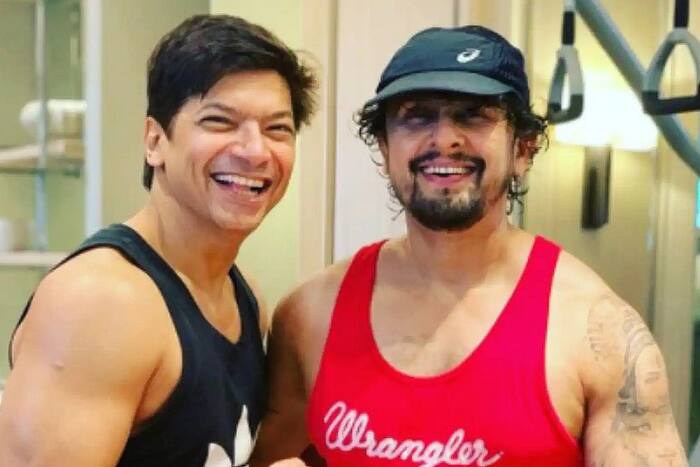 Shaan on Sonu Nigam manhandling case: A day after Sonu Nigam was manhandled at his own concert in Mumbai, his friend, and fellow singer Shaan took to social media to express shock and disappointment. On Tuesday evening, the popular playback singer shared an official note from the Indian Singers Rights' Association (ISRA) on Instagram and added that the government should take notice of the incident and punish the offenders.
SHAAN SAYS HE IS 'APPALLED' AT THE SONU NIGAM MANHANDLING CASE
Sharing the ISRA letter in the same light, Shaan wrote on Instagram, "I'm am appalled and disgusted at what has happened .. and in Mumbai ?!? A city that is known for its law and order, and safety. As a fellow artist, a fan, as part of the fraternity, I expect some action to be taken by the Authorities against the miscreants responsible for this rowdy misconduct and violence (sic)."
Shaan and Sonu are two of the most loved, celebrated, and respected playback singers in the country. On Monday, the latter was performing at the Chembur music festival when a few people tried to take a selfie with him and ended up hurting his team members and harassing him. One of the offenders named Swapnil Phaterpekar was reportedly the son of a local MLA. The singer later reported the incident to the Chembur police station and an FIR was launched.
MLA'S SON BOOKED IN SONU NIGAM'S MANHANDLING CASE
Phaterpekar was booked under Section 323 (voluntarily causing hurt), 341 (wrongful restraint), and 337 (causing hurt by act endangering life or personal safety of others) of the Indian Penal Code (IPC), reported news agency PTI.
Later, the sister of the accused Suprada Phaterpekar took to Twitter to generate a clarification on the entire issue. She said her brother was trying to take a selfie when the commotion occurred and while Nigam wasn't hurt, his team member was given due medical support immediately. Her tweet read, "As organiser of the Chembur festival, I wish to shed light on some facts about the unfortunate incident that occurred at the end of Chembur Festival 2023. While Shri Sonu Nigam was being hurriedly ushered off the stage after delivering his performance my brother was trying to take a selfie with him."
SONU NIGAM MANHANDLING CASE UPDATE: ACCUSED'S SISTER APOLOGISES ON TWITTER
She further apologised on Twitter and maintained that no one should politicise the matter anymore. Suprada said, "Due to the rush and furore (sic), there was a commotion that ensued. The person who fell was taken to Zen hospital & was discharged after examination. Shri Sonu Nigam is unhurt. On behalf of the organisation team, we have officially apologised to Sonu sir & his team for the unpleasant incident. Please do not believe any baseless rumours and those who are trying to politicize the matter."
Soni Nigam was clicked at the Mumbai airport on Tuesday morning in his first appearance after the incident. The singer told the paparazzi that he was doing fine and everything is okay.