Shah Rukh Khan recently revealed that he always wanted to do actions films and Aditya Chopra tried hard to convince him to do DDLJ.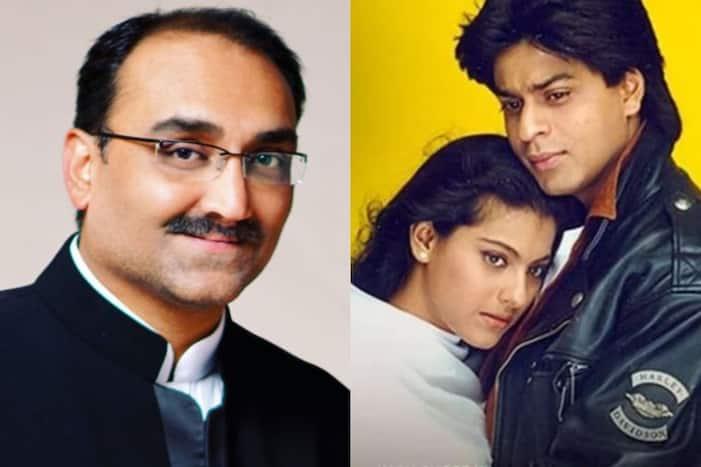 SRK Reveals Aditya Chopra Persuaded Him to do DDLJ: The Romantics has unraveled many nostalgic moments and fun anecdotes about Yash Chopra's style of filmmaking. The 4-part docu-series streaming on Netflix also showcased Aditya Chopra's journey as an Assistant Director to a visionary filmmaker. Aditya's role as the head of YRF and how he pioneered India's biggest production house and carried forward his father's legacy has been shown in The Romantics. Academy Awards nominated filmmaker Smriti Mundhra interviewed Bollywood's iconic celebrities including Shah Rukh Khan, who is currently basking on the success of Pathaan. Shah Rukh who performed heavy-duty action stunts in the YRF spy-thriller always wanted to be an action hero. However, DDLJ and Kuchh Kuchh Hota Hai established him as the romantic lover boy.
SHAH RUKH KHAN SPEAKS ABOUT HIS LOVE FOR ACTION FILMS
While speaking about the DDLJ days, SRK said, "When we talked, we only talked action films…that there will be blood coming out and fighting and everything. And they (Aditya Chopra and his then assistant, Karan Johar) narrated this really sweet, namby-pamby film to me, about this guy who doesn't even run away with the girl!" He further added, "Adi used to tell me, 'Your eyes have something that cannot be just wasted on action'."
ADITYA CHOPRA SHARES A SWEET ANECDOTE FROM DDLJ CASTING DAYS
Aditya shared how he finally convinced Shah Rukh to act in DDLJ. The filmmaker revealed how an old lady's statement at Trimurti sets played a role in SRK finally coming on board for Dilwale…He stated that, "An old lady in her 80s approached Shah Rukh. She told him, 'Beta, tu bahut accha hai (Son, you are really good). Itna accha kaam karta hai (Your work is remarkable). Par tu har film mein marta hai aur har film mein khoon hota hai (But you die in every film and there is bloodshed). Mujhe accha nahin lagta (I don't like it)'". Aditya also told, "15 minutes later, I walked up to Shah Rukh and told him, 'I feel you are hesitant to say no. You might choose not to do this which is completely fine. But I would just advise you not to shut your doors on never doing a love story. Because in this country, a superstar will only be that person who will be every mother's son, every sister's brother, and every college girl's fantasy'."
Shah Rukh Khan will next be seen in Atlee's Jawan and Rajkumar Hirani's Dunki.
For more updates on Shah Rukh Khan, check out this space at India.com.