In a YRF special documentary for Netflix, The Romantics, Shah Rukh Khan speaks about working with Aditya Chopra on the sets of Darr and the whole story behind his iconic 'Kkkkk… Kiran'.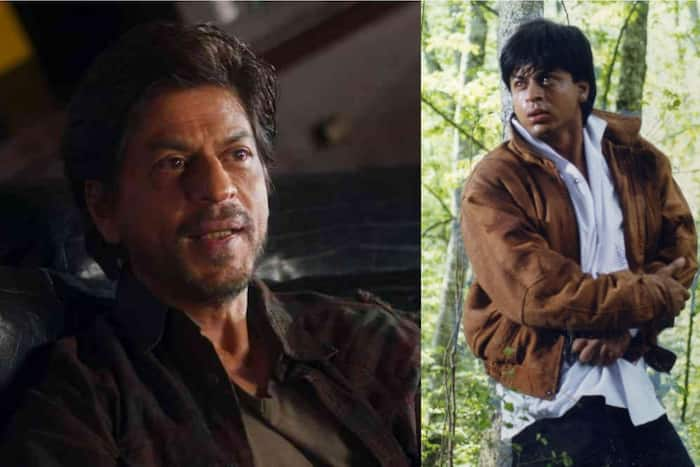 The Romantics: Shah Rukh Khan's 1993 film Darr was special for reasons more than one. It showed SRK in a true blue villainous style and cemented his position as a versatile actor who can steal the show even when he's not playing a conventional 'hero'. Yash Raj Productions, the makers behind the film, revisited Shah Rukh and Aditya Chopra's friendship that began on the sets of Darr. In a Netflix documentary titled 'The Romantics', SRK is seen narrating the story of how he did some value addition to his characteristics in Darr.
THE STORY BEHIND SHAH RUKH KHAN'S FAMOUS DIALOGUE 'KKKKKK… KIRAN' IN DARR
The actor said, "I had a classmate who had a stammer, and then we did some little study, some BBC documentary where they talked about how people's minds become aware of one sound, and it's like a sharp current." SRK's character, Rahul Mehra stammers when he takes the name of the girl he is obsessed with – Kiran. It was his idea to add all that stammer which became popular later. The superstar shared that Adi Chopra then added more to his idea. He suggested, "So, you can't say the word because you become aware of a sound. Let's make him aware of the woman he loves the most, her name. So, I only stammer on the word Kiran. It was just for that one word because he's so aware of her."
He added: "I had some really fantastically stupid ideas. I remember once going to Adi and saying, 'can I make this phone call hanging upside down?' Adi said 'Dad won't allow that.' Sometimes he would come and tell me, 'listen, I think dad is not going to take a close-up of this. I think you did very well. So, you suggest, if I do it, he'll turn me down'. So, we were like the fillers who kind of help each other with Yash Ji."
The Romantics, directed by Oscar and Emmy-nominated filmmaker Smriti Mundhra, is currently running on Netflix. You can read our review of the show here!