Sonali Kulkarni issued an apology letter where she addressed the criticism: 'Being a woman myself, my intention was not to hurt other women'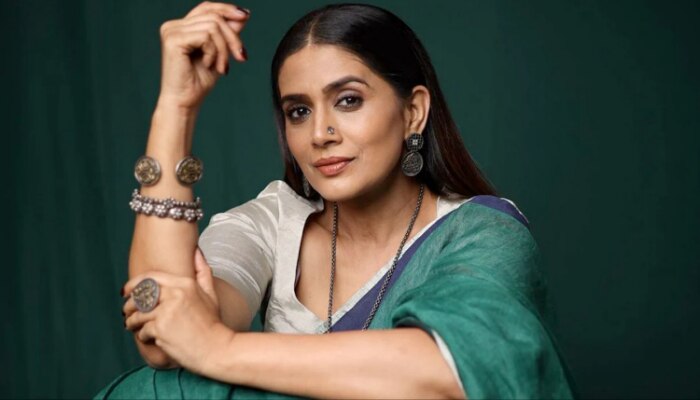 Actress Sonali Kulkarni, who recently commented on modern Indian women and how they wish for a well-earning, settled husband while giving no input in the household's finances, was trolled for using term 'lazy'. A few sections of people didn't like how she described women. On Saturday night, Sonali issued an apology letter where she addressed the criticism. She wrote, "Dear all, I'm overwhelmed with the feedback I'm receiving. I would like to thank all of you, especially the entire press and media for the extremely mature conduct of connecting with me. Being a woman myself, my intention was not to hurt other women. In fact, I have extensively expressed myself time and again in support of us and what is it to be a woman. I'm grateful to all of you for reaching out to me personally to appreciate or to criticize. Hope we will be able to have a more open exchange of thoughts."
"In my capacity I am trying to think, support and share warmth not only with women, but with the entire mankind. It will be only strengthening if we women with our vulnerabilities and wisdom shine through as fair and able beings. If we are inclusive and empathetic, we will be able to create a healthier, happier place to be," she continued.
She also added, "Having said that, if unknowningly, I may have caused pain, I want to apologize from the bottom of my heart. I do not thrive upon headlines neither do I want to be the center of sensational situations. I'm a diehard optimist and I strongly believe that life indeed is beautiful. Thanks for your patience and support. I have learned a lot from this incident."
Sonali Kulkarni's statement that invited criticism
In a recent press meeting, Sonali said, "Bharat mein bahut saari ladkiyan alsi hain (in India a lot of women are just lazy)". "They want a boyfriend or husband, who earns well, owns a house, and gets regular increments. But, in the middle of this, women forget to make a stand for themselves. Women don't know what will they do." She added, "I urge everyone to bring up such women in you houses that are able and can earn for themselves. Who can say that yes, we want a new fridge in the house, you pay for half of it, I will pay the other half," she said in her interview with Bhupenddra Singh Raathore.