Sukesh Chandrasekhar recently slammed Chahatt Khanna with Rs 100 Crore legal notice over 'damage of reputation'.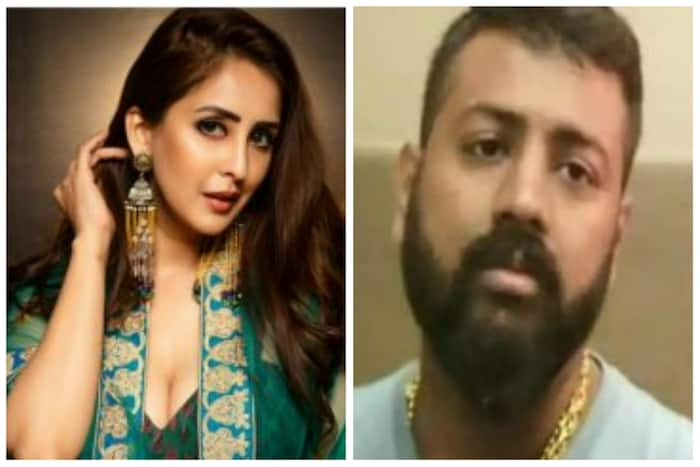 Sukesh Chandrasekhar Sends Rs 100 Crore Notice to Chahatt Khanna: Sukesh Chandrasekhar has slammed television actress Chahatt Khanna with a Rs 100 Crore legal notice. The alleged conman's lawyer has stated that Chahatt's statement has caused damage to his reputation. The latter had earlier revealed in an interview with ETimes that Sukesh proposed to her in Tihar jail. She had said, "He was dressed in a fancy shirt, had sprayed on a lot of perfume, and was wearing a gold chain. He introduced himself as the owner of a popular south Indian TV channel and the nephew of J Jayalalitha". Chahatt further revealed, "He said he had been arrested in an EVM-tampering case during elections but was being given VIP treatment in jail. He said he was a fan of mine and had watched my TV show, Bade Acche Lagte Hain, and wanted to meet me. I was frantic and told him, 'Why would you call me here? I have left my six-month-old baby at home and have come here thinking it's an event.' Then, before I knew it, he went down on one knee and said he wanted to marry me."
SUEKSH CHANDRASEKHAR-CHAHATT KHANNA'S WAR OF WORDS
The actress who was earlier married to Farhan Mirza also told, "I shouted at him, saying, 'I am married and I have two kids.' But he said my husband was not the right man for me and that he would be a father to my kids. I got so anxious that I started crying." Sukesh later lashed out at her allegations and said, "I have no interest to date or be with women, who are already married or have children. I am not desperate like these Gold Diggers like Chahatt. My association with Chahatt, Nikki has been only for professional reasons, for which the meetings happened, and advance was paid." He also opined "Chahatt says she did not realise that she was in Tihar!! How can someone not know that they are entering a jail for a mulaqat? Was she a 10-year-old, in fact even a 10-year-old would know what a jail looks like."
SUKESH CHANDRASEKHAR SENDS LEGAL NOTICE TO CHAHATT KHANNA OVER HER STATEMENT
Now, Sukesh's lawyer has sent Chahatt a legal notice as her statement has caused "damage" to his reputation and caused 'irreplaceable harm' to his client. The actress previously recorded her statement before the judicial magistrate under section 164 CrPC in the Rs 200 crore extortion Crore racket. The alleged conman's advocate Anant Malik has asked Chahat to retract and withdraw her statement within seven days or face legal consequences.
Earlier, both Nora and Jacqueline, who have agreed to turn witnesses for the ED, narrated a similar story. Sukesh Chandrashekhar had proposed to both the actors in the past and gifted them expensive gifts – from properties in exotic locations to cars and luxury bags.
For more updates on Sukesh Chadrasekhar and Chahatt Khanna, check out this space at India.com.