Hrithik Roshan, in a throwback picture, poses with his stuntman named Mansoor Khan, on the sets of Vikram Vedha. The photo goes viral now as the fans rub their eyes twice to realise the man is not Sushant Singh Rajput. Check it for yourself!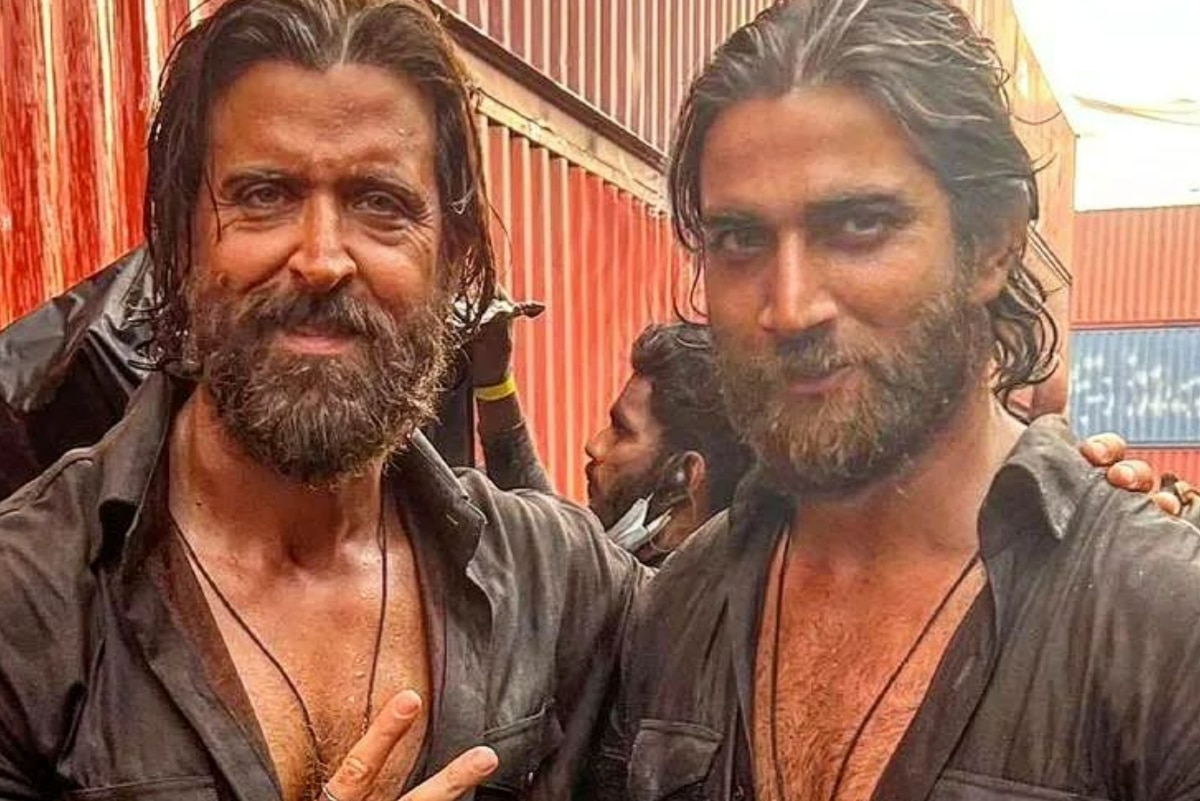 Sushant Singh Rajput doppelganger: It is believed that there are four people with the same facial features in the entire world. A new picture going viral on the internet will change the perception of those who believe that these are just the stories! At least this is what netizens believe after seeing a man with an uncanny resemblance with the late actor Sushant Singh Rajput.
In a photo going viral on social media, a man named Mansoor Khan is seen posing with actor Hrithik Roshan on the sets of his film Vikram Vedha. Now, everything about that photo is normal except that Khan looks like an exact copy of Sushant, only with big hair and a beard.
The social media users couldn't believe their eyes when a paparazzo account shared the photo. The caption on the picture simply read, "#hrithikroshan with actor and stuntman Mansoor Ali Khan. The intense look 🔥(sic)." People lined up in the comment section to write how the person made the unbelievable look possible.
CHECK THE VIRAL PHOTO OF SUSHANT SINGH RAJPUT'S DOPPELGANGER HERE:
Reacting to the photo, one user wrote, "2 sec ke liye mujhe yeh SSR lagi 😢 (sic)," another said, "He looks like sushant singh rajput (sic)."
Sushant, a popular Bollywood actor, died on June 14, 2020, during the COVID-19 lockdown. He allegedly died by suicide and the investigation into his death is currently being conducted by the Central Bureau of Investigation. The actor was seen in movies like Kai Po Che, PK, Dil Bechara, Chhichhore, and Kedarnath among others.
Your thoughts on this picture?