Swapnil Phaterpekar's sister Suprada apologises Sonu Nigam and asks everyone to not believe in any baseless rumours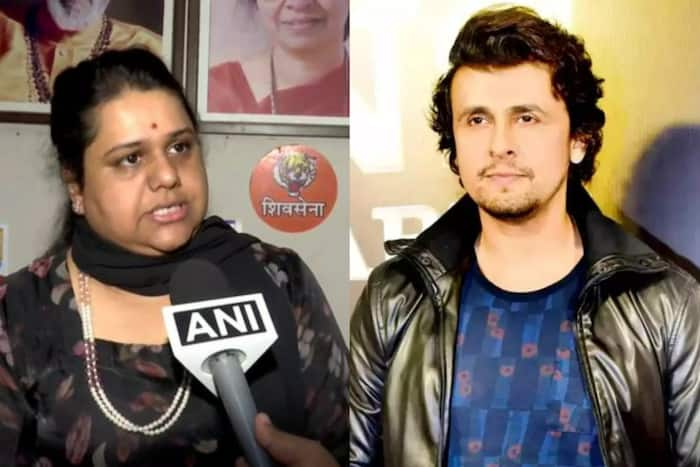 Sonu Nigam Mishandling Case: Even as Mumbai Police on Tuesday booked Swapnil P. Phaterpekar, the son of Shiv Sena (UBT) MLA Prakash Phaterpekar, for the attack on playback singer Sonu Nigam on Monday night, the Indian Singers Rights Association (ISRA) condemned the incident, which emerged as the second selfie related matter in a week. Earlier on Tuesday, Deputy Commissioner of Police (Zone VI), Hemrajsingh Rajput, said that the incident occurred when Sonu Nigam was coming out of a concert in Chembur late on Monday night. "After the concert, Nigam was coming down from the stage when a person named Swapnil P. Phaterpekar stopped him for a selfie. When Nigam refused, he pushed the singer and two others from the steps, with one sustaining injury. We have booked only one accused (Swapnil Phaterpekar) for the incident… The other volunteers came to the aid of Nigam who was taken away from there safely," Rajput said.
Swapnil Phaterpekar's sister Suprada apologises Sonu Nigam
Swapnil Phaterpekar, President of Sanskar Pratisthan with an MBA degree from London and Mumbai, allegedly ran after Nigam for clicking a selfie when the jostling took place at around 11.30 p.m., but was stopped by his security personnel. His sister, Suprada Phaterpekar, who is a member of Maharashtra State Commission for Women, said that when Nigam was being ushered off the stage after his performance, Swapnil tried to take a selfie with him. "Due to the rush, a commotion ensued. The person who fell was taken to the Zen Hospital and was discharged after examination, Sonu Nigam was unhurt," she said.
"On behalf of the organising team, we have officially apologised to Sonu Nigam and his team for the unpleasant incident. Please do not believe any baseless rumours and those who are trying to politicise the matter," Suprada said.
Swapnil's father Prakash MLA Phaterpekar admitted that what happened was wrong but contended that it was not a deliberate attack, but he felt guilty over the matter and tendered an apology on behalf of his son to the singer.
Sonu Nigam later complained to the police, which lodged a case against Swapnil by invoking various sections of the Indian Penal Code.