Swara Bhasker announced on Thursday that she has married politician Fahad Ahmad in court. The two revealed their beautiful love story in a tweet but trolls made sure they are being trolled for a whole different reason altogether!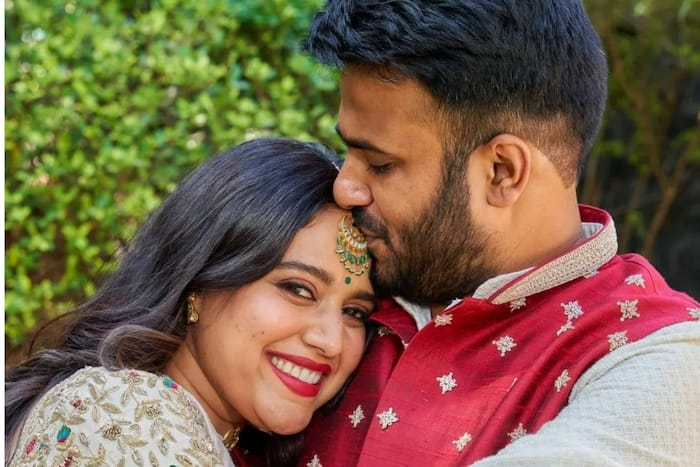 Swara Bhasker-Fahad Ahmad old tweet: Actor Swara Bhasker had a court marriage with political leader Fahad Ahmad. The couple announced the news on Twitter this Thursday and took the internet by storm. Now, staying true to their love for trolling Swara, a section of netizens dug out an old tweet in which the actor is seen addressing her husband as 'bhai' (brother).
The tweet that is now going viral is not very old and it seems like Swara is teasing Fahad who was already married to her by then. In the tweet, the actor seems to be calling Fahad 'bhai' in gest while wishing him the best on his birthday. The tweet reads, "जन्मदिन मुबारक फ़हाद मियाँ! भाई का कॉन्फ़िडेंस बरकरार रहे 🙂
@FahadZirarAhmad खुश रहो, आबाद रहो.. उम्र हो रही है अब शादी कर लो!
Have a great birthday & a fantastic year dost! ✨(sic)."
Fahad, too, takes the joke ahead and responds by saying, "शुक्रिया ज़र्रानवाज़ी का दोस्त
भाई के कॉन्फिडेंस ने तो झंडे गाड़े है वो तो बरकरार रहना ज़रूरी है….और हाँ, तुमने वादा किया था तुम मेरी शादी में आओगे तो वक़्त निकालो….लड़की मैंने ढूँढ ली है (sic)."
शुक्रिया ज़र्रानवाज़ी का दोस्त

भाई के कॉन्फिडेंस ने तो झंडे गाड़े है वो तो बरकरार रहना ज़रूरी है….और हाँ, तुमने वादा किया था तुम मेरी शादी में आओगे तो वक़्त निकालो….लड़की मैंने ढूँढ ली है

— Fahad Ahmad (@FahadZirarAhmad) February 2, 2023
The conversation seems to be the best example of nothing but a couple simply trying to pull each other's leg on Twitter, knowing that the world doesn't know about their little secret. However, a few people tried to troll the actor for marrying someone she called 'bhai' in a tweet. One person wrote in the comments section, "Bhai Bahin Ki jodi bani rahe (sic)," another person wrote, "भाई की बहना ज़िंदाबाद, बहन के भैया ज़िंदाबाद जय हो (sic)."
Meanwhile, after announcing her court marriage and the beautiful love story on social media, Swara also posted a few pictures from her engagement ceremony online. The couple had an intimate engagement in Mumbai in the presence of their friends and family members including Sonam Kapoor, Divya Dutta and designer Sandeep Khosla among others. The actor will be tying the knot with Fahad in Delhi in March this year.
Our congratulations to Swara and Fahad!