Urfi Javed recently reacted to the Bombay High Court's judgement on a molestation case. The actor gave her views on consent and gender crime.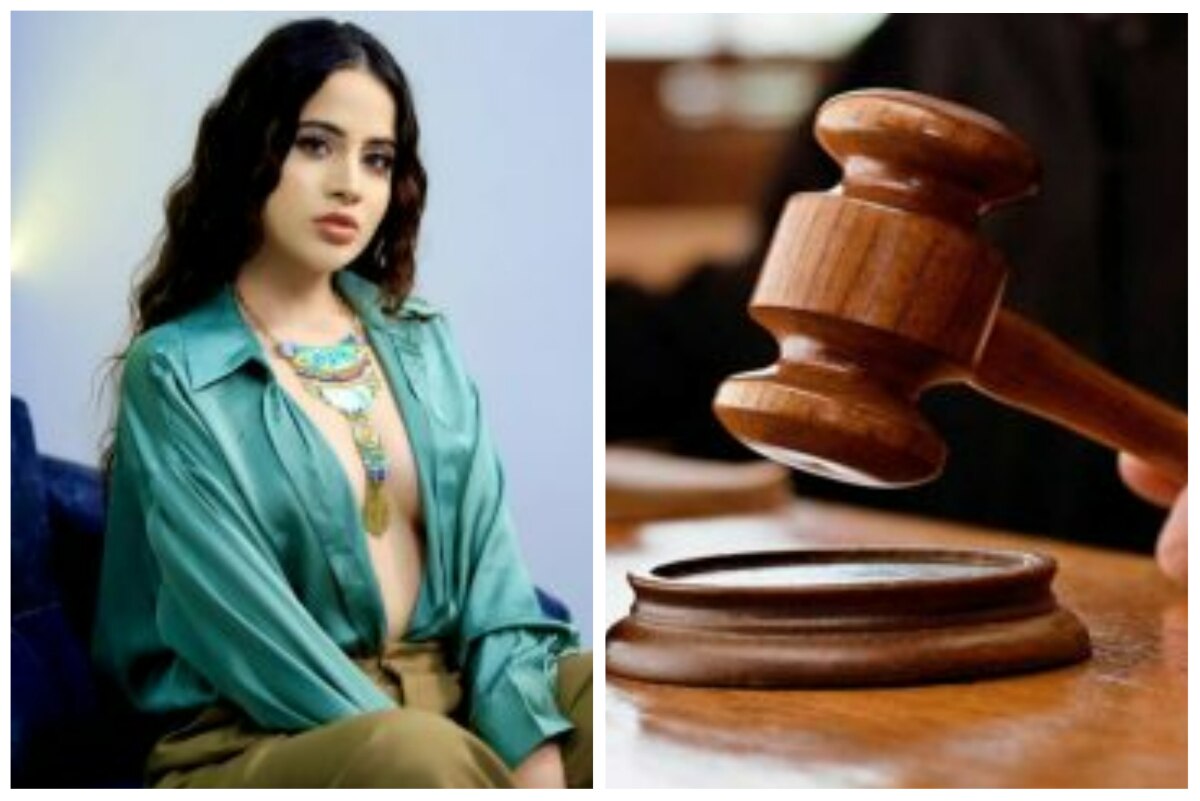 Urfi Javed Slams Bombay HC's Order on Molestation: Urfi Javed, known for speaking her mind never misses an opportunity to call a spade a spade. Apart from her bold and out-of-the-box fashion statements, the diva has also made some fiery remarks on society, gender rights, religion and politics. Urfi has gone on record to say that she is an atheist and does not follow Islam. She has also spoken up about her regards for the teachings of Bhagavad Gita, despite not being a religious person. A while ago Urfi had a twitter war with Kangana Ranaut as the two agreed to disagree. She expressed her 'mad respect' for the Emergency actor, while the latter called her 'divine'. Now, once again the former Bigg Boss OTT 1 contestant has reacted to Bombay High Court's recent order on molestation.
CHECK OUT URFI JAVED'S VIRAL INSTAGRAM STORY:
URFI JAVED REACTS TO BOMBAY HC'S JUDGEMENT ON MOLESTATION
Urfi took to her Instagram handle and shared the Bombay HC's statement which read "As per the Bombay High Court, expressing love by holding a girl's hand is not molestation. The screenshot of the court also had the news headline, "Court grants bail to a man accused of holding a girl's hand'. Reacting to the same Urfi captioned her post as "Ummm! Touching anyone without their consent is a crime! Period! Keywords – ANYONE, CONSENT". The actor had previously lashed out at spiritual preacher Sadhguru Jaggi Vasudev over his remarks on LGBTQ (lesbian, gay, bisexual, transgender and queer) community in one of his past videos. She had also referred to her followers who have faith in Sadhguru to unfollow her immediately. The actor has always maintained that she doesn't belong to any ideology and believes in speaking up her mind.
BOMBAY HC GRANTS BAIL TO ACCUSED IN MOLESTATION CASE
The Nagpur bench of Bombay High Court has granted anticipatory bail to a man accused of molesting a minor girl by holding her hand, as reported by NDTV. The father of a 17-year-old girl had lodged a complaint against an autorickshaw driver after which he was booked under relevant provisions of the Indian Penal Code for molestation. The court said in its order, "From the accusations that are levelled, it can be seen, prima facie, there is no case of any sexual harassment as it is not the case of the prosecution that the applicant held her hand with any sexual intent". It further opined "Assuming for a moment he expressed his liking for her, since there is no sexual intent indicated from the statement of the victim girl, prima facie, the accused deserves protection from arrest".
Urfi has acted in daily soaps like Meri Durga and Bade Bhaiya Ki Dulhaniya.
For more updates on Urfi Javed, check out this space at India.com.