Anshuman Sharma, a musician, revealed how to create an AP Dhillon tune in under two minutes – Watch viral video!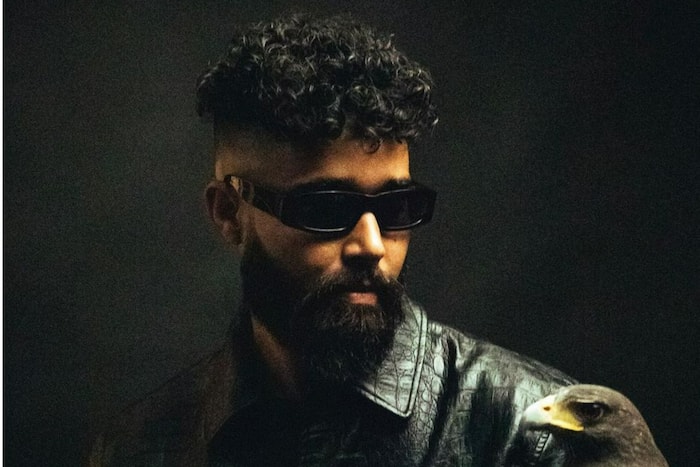 Viral Video: AP Dhillon has a sizable fan base because of his upbeat Punjabi tunes had made several people dance to his music. A musician tries to decode the singer's groovy tracks and his attempt has amazed desi netizens. In the viral video, Anshuman Sharma, a musician and producer demonstrated how to create an AP Dhillon song in two minutes. He offers a step-by-step tutorial for recreating the songs of the Punjabi vocalist. Sharma captioned the video, "How to make an AP Dhillon song in 2 minutes!"
Step 1: Choose a theme like love, heartbreak, or anything influenced by the well-known musician The Weeknd.
Step 2: Compose Punjabi lyrics using The Weeknd's music. Even Chat GPT can be used for the same purpose.
Step 3: Add simply four chords, a synth bass, and some old-school drumroll-like beats.
Step 4: Sing like you just woke up, which combines the previous three to produce the song.
WATCH VIRAL VIDEO
The video went viral in no time and netizens swamped the comment section with appreciation. Singer Amal Malik also reacted to the viral video and wrote, "Mera bhi banao." One of the users wrote, "PETITION TO RELEASE THIS SONG SO WE CAN MAKE ✨aesthetic✨ VIDEOS." Another user wrote, "Brooo u killed it. I think u should release your album." The third user said, "Please complete it and release it on Spotify It's actually pretty good 😌😌."  The viral video has 857K views, over 82K likes and 796 comments.
Anshuman Sharma previously revealed the method used to create the songs of Prateek Kuhad and the rapper Badshah.