Vishal Batra recently poured his heart out as he reacted to Kiara Advani and Sidharth Malhotra's grand wedding.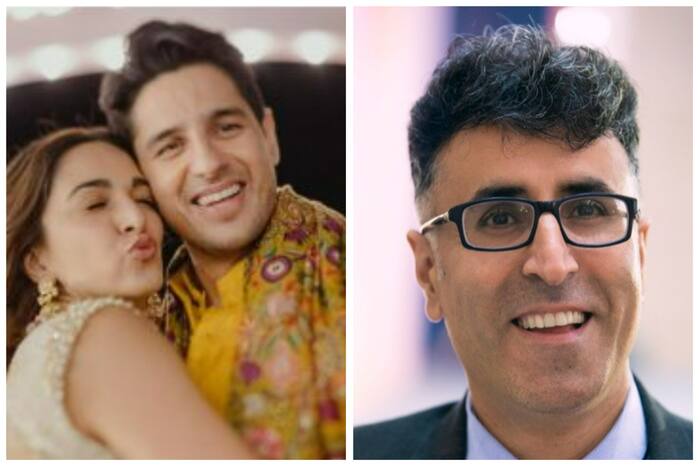 Vishal Batra Reacts to Kiara-Sidharth Wedding: Kiara Advani and Sidharth Malhotra's dreamy wedding at Jaisalmer's Suryagarh Palace in Rajasthan was a celebration for their family, friends and relatives. Bollywood celebrities and netizens rejoiced over the fairytale union of reel life Shershaah couple as companions. Kiara and Sidharth had also invited Param Vir Chakra Captian Vikram Batra's brother Vishal Batra to the wedding. Ever since, Sidharth and Kiara portrayed Vikram Batra and Dimple Cheema in Shershaah, Vishal has been close to both of them. During the screening of the film, the whole Batra family and defence veterans got emotional. Now, Captain Batra's brother has reacted to the grand wedding and poured out his feelings.
CHECK OUT VISHAL BATRA'S PICTURE FROM KIARA-SIDHARTH RECEPTION:
VISHAL BATRA REJOICES OVER KIARA-SIDHARTH WEDDING
In an interaction with Bombay Times, Vishal said, " "For me, it was also a feeling that I couldn't see Vikram's wedding… It took me through various emotions and being an identical twin, it's something that can't be explained in words. We got a message from Kiara, too, saying they are looking forward to us attending the wedding." He further added, "he real Vikram and Dimple could not get married, but the reel Vikram and Dimple have, and that is a lovely feeling. Our blessings are with them. They are a lovely couple. They are two wonderful individuals, and I have never interacted with them as stars."
Sidharth and Kiara tied the knot on February 2, 2023. Karan Johar, Shahid and Mira Kapoor, Manish Malhotra and Juhi Chawla attended their wedding.
For more updates on Kiara Advani and Sidharth Malhotra, check out this space at India.com.
Topics