It has been proven that yoga for chest fat reduction can actually help open up your lungs. Here are some powerful asanas that pertain to yoga for reducing chest fat and boosting lung capacity.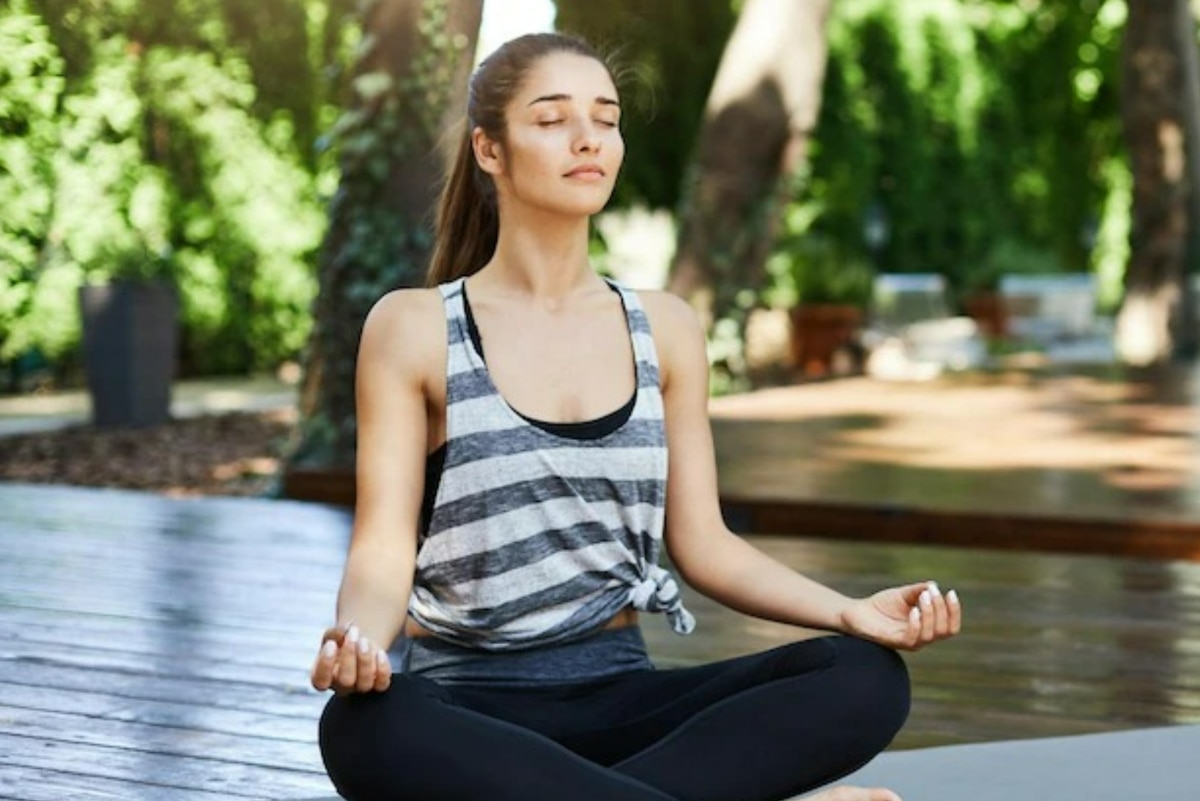 Yoga For Lungs: Practising Yoga is a very precise and effective way to reduce chest fat. Technically, performing yoga to reduce chest fat strengthens your chest muscles. Asanas that you try will stretch your chest, arms and shoulders. Not only will it burn fat but also increase your lung power. Also, yoga for chest fat reduction can be practised by asthmatic patients to improve their respiratory capacity and boost lung health. Here are some powerful asanas that pertain to yoga for chest fat reduction.
5 Effective Yoga Asanas to Reduce Chest Fat and Boost lung Capacity:
Mountain Pose: The mountain pose or Tadasana is a part of your warm-up session for the yoga workout. For the mountain pose, what you have to do is stretch your arms upward and your breathing also gets into a rhythm.
Dhanurasana: The Dhanurasana or bow pose is certainly a very effective yoga asana for chest fat reduction. To perform this pose, you must lie on your stomach, lift your legs and upper body, and bend backwards to hold your legs in place with your arms.
Gomukhasana: The Gomukhasana or cow face pose is a powerful workout for your shoulders and chest. You need to sit with your legs crossed, twist your arms, and hold your hands behind your back.
Breathing exercises: Breathing exercises help to expand and contract your chest. These exercises are the best way to warm up your body for the more complex yoga poses. Start by sitting in the pranayama position and breathing deeply.
 Parighasana or the cross beam pose is known for expanding your chest muscles. You have to kneel and stretch your other leg to the side. Now keep one arm on your stretched out leg and bend your body sideways along with your other arm.