If you are the one who has faith in your stars, here's a quick tip from the expert to help you plan your day ahead. Check your astrological prediction for the day.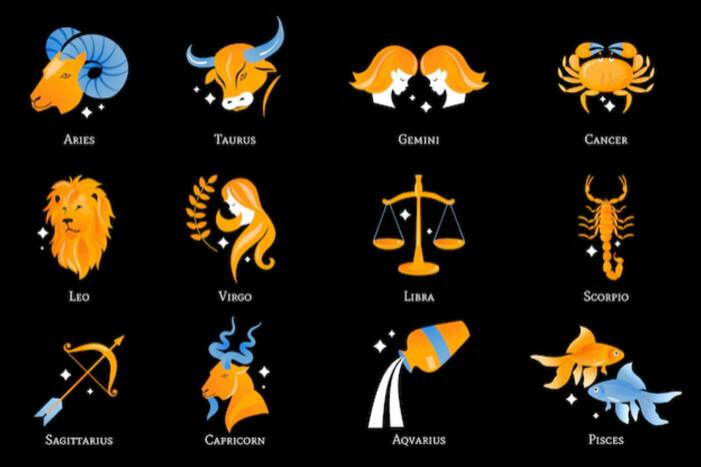 Aries- Vehicle will be received. Invest in business wisely. Feed halwa to girls. Offer red flowers to Hanumanji.
Lucky color- orange
Taurus- Business investment will benefit. Be careful in relationships. The new business will start. Give a white toy to a girl.
Lucky color- white
Gemini- Will get the blessings of elders. There will be happiness in the family. Respect your father. Offer chunri in Devi temple.
Lucky color-green
Cancer- Don't make any job changes. Drive your vehicle carefully. Pay attention to your mother's health. Offer roses to Goddess Parvati.
Lucky color- pink
Leo- Good news will be received by evening. Take care of your jewelry. Don't be sad. Offer yellow flowers to Goddess Durga.
Lucky color- yellow
Virgo- Will be able to prevent sudden injury. Respect your spouse. Don't travel. Distribute sweets to little girls.
Lucky color- maroon
Libra- May buy a new house. Focus on your children. Do not hide anything from your friends. Offer lotus in Devi temple.
Lucky color- pink
Scorpio- Foreign journey will be postponed. Will get success in the job. The work area will change. Gift your mom with something.
Lucky color- red
Sagittarius- Mind's dilemma will end. Students must focus on their studies. The feet problem will be solved. Offer rose to Goddess Lakshmi.
Lucky color- golden
Capricorn- Bring positivity in thoughts. Respect your friends. Don't invest. Offer fruits in Devi temple.
Lucky color- blue
Aquarius- Stalled money will be received. Spouse's health may get worse. The real estate problem will end. Offer Mehendi at Devi Mandir.
Lucky color- pink
Pisces- Touch the feet of elders. There will be sweetness in relations. Will get along with friends. Offer pumpkin in Devi Temple.
Lucky color- yellow