The nine-day-long festival of Chaitra Navratri will commence on March 22 and end on March 30.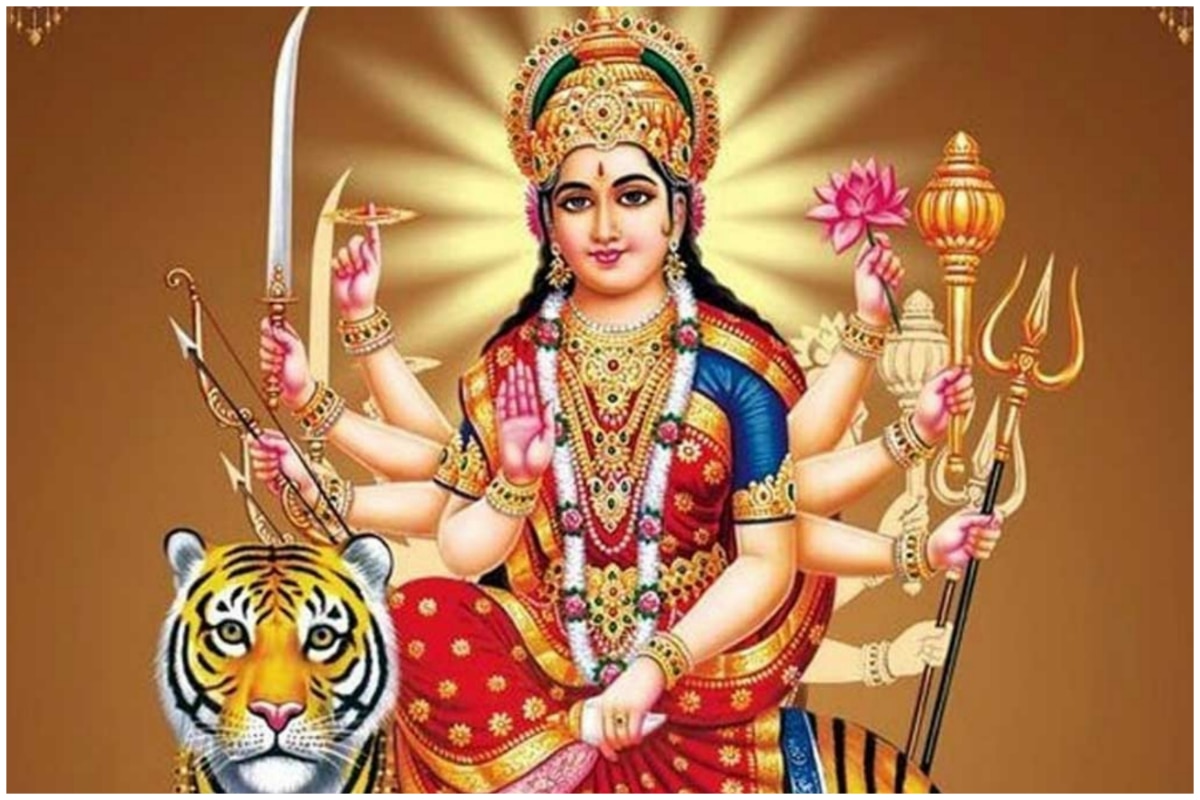 Chaitra Navratri 2023: Navratri is a nine-day-long festival that is celebrated twice a year in India, once in the spring season, which is called Chaitra Navratri, and once in the fall season, which is called Sharad Navratri. In march, India celebrates Chaitra Navratri, one of the most auspicious Hindu festival dedicated to nine avatars of Maa Durga. It is a celebration of divine feminine energy or Shakti, and devotees worship various powerful incarnations of Goddess Durga.
This year, the nine-day-long festival of Chaitra Navratri will commence on March 22 and end on March 30. Pratipada Tithi in Chaitra month starts at 10 am. Ends March 21st from 5:20 PM to 8:00 AM. On March 22nd at 8 pm, Mina Laguna will continue from 6 pm. The Ghatsthapana, also known as Kalashsthapana, will be performed on March 22. The muhurat will last from 6:23 am to 7:32 am. Ghatasthapana is one of the significant rituals during Navratri, as it marks the beginning of nine days of festivity.
Chaitra Navratri Dates and Colour
March 22 – Ghatasthapana, Royal Blue
March 23 – Maa Brahmacharini Puja, Yellow
March 24 – Maa Chandraghanta Puja, Green
March 25 – Lakshmi Panchami Puja, Grey
March 26 – Skanda Sashti, Orange
March 27 – Maa Katyayani Puja, White
March 28 – Maha Saptami, Red
March 29 – Durga Ashtami or Mahagauri Puja, Blue
March 30 – Rama Navami, Pink
The beginning of the Puja is done by Ghatasthapana followed by the placing of a pot which symbolizes goddess Durga.
Puja Vidhi:
Kalash or clay pot to sow Sapta Dhanya (Seven grains with their seeds)
Pure soil to sow the Sapta Dhanya
Seeds of seven different grains
Clay or brass jar
Moli
perfume/scent
Supari
Akshat (raw or unbroken rice)
Unpeeled Coconut
Red cloth
Garlands
Grass
Rituals For Ghatasthapana Puja:
To begin with, the wide clay pot is utilized to keep the Kalash. The primary layer of the soil is spread into the pot and after that, the grain seeds are spread.  Now, holy water (Ganga Jal) is poured into the sacred thread that is tied around the Kalash's neck. Coins, Supari, scent, Durva grass, and Akshat are thrown into the water. Before covering the Kalash with a lid, five Ashoka leaves are kept at the edge. Now the unpeeled coconut is taken and wrapped in an interior ruddy cloth. The coconut and ruddy cloth are affixed with the sacrosanct string. Put the coconut on top of the Kalash. Finally, the Kalash prepared through the above steps is placed in the center of the grain pot prepared before.
(Inputs: Gurudev Shrie Kashyap, Chairman/Founder of All India Institute of Occult Science and True Vastu)