Mahashivratri 2023: Here is all you need to know about the event, from the do's and don'ts, shubh muhurat to the puja procedures.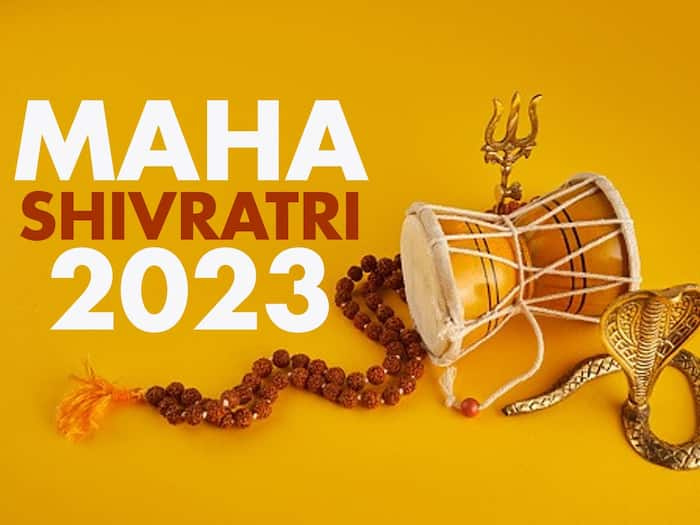 Mahashivratri 2023 Do's And Don'ts: Maha Shivratri is believed to mark the union of Shiva and Shakti, who are regarded as the personification of unity, power, and love. Mahashivratri will be celebrated this year on February 18, 2023, Saturday. The auspicious festival of Lord Shiva is a celebration intended to banish ignorance and darkness and help people go forward in life with a higher level of consciousness. Many people maintain fasts and seek the favour of Lord Shiva by staying awake all night long. They chant the sacred mantra of 'Om Namah Shivay' all day.
MAHASHIVRATRI 2023 PUJA TIMINGS
Ratri First Prahar Puja Time -06.13 PM to 09.24 PM
Ratri Second Prahar Puja Time – 09.24 PM to 12.35 AM, Feb 19
Ratri Third Prahar Puja Time – 12.35 AM to 03.46 AM, Feb 19
Ratri Fourth Prahar Puja Time – 03.46 AM to 06.56 AM, Feb 19
Chaturdashi Tithi Begins – 08.02 PM on Feb 18, 2023
Chaturdashi Tithi Ends – 04.18 PM on Feb 19, 2023
(Source: Drik Panchang)
MAHASHIVRATRI 2023 SHUBH MUHARAT
Mahashivratri is marked by extensive ceremonies, vibrant processions, and joyful celebrations that unite individuals of various ages and cultures in a spirit of devotion and harmony. This year, the Chaturdashi Tithi starts on February 18 at 08.02 PM and ends on February 19 at 04.18 PM.
MAHASHIVRATRI 2023 DO'S
Devotees should only eat once the day before Shivaratri Vrat (fast), most likely on Trayodashi.
After completing the morning rites on the day of Shivaratri, worshippers are expected to fast for the entire day and eat the following day.
Devotees should take a bath in the evening before participating in Shiva Puja or visiting temples on Shivaratri.
Milk, dhatura flowers, belpatra, sandalwood paste, yoghurt, honey, ghee, and sugar are among the sacrifices made to Lord Shiva.
MAHASHIVRATRI 2023 DON'TS
Rice, wheat, and pulses are not permitted during the fast, hence one should avoid consuming any of these foods.
Garlic, onions, and other tamsik foods like non-vegetarian cuisine should be absolutely avoided.
Coconut water shouldn't be offered to Shivlings.
Happy Maha Shivratri to all our readers!