Dusty winds have been enveloping the city of Delhi from the past few days that inturn has increased cases of dust allergies. Wondering how to keep guards up? Read on how to manage and prevent dust allergies naturally just by sitting at home.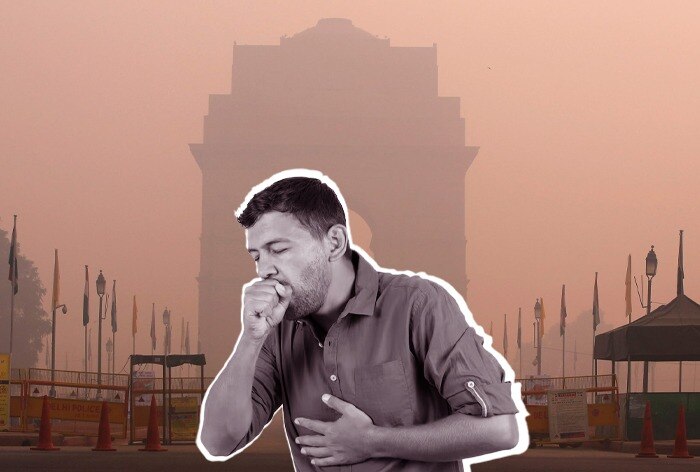 A yellow in the aura, coughing noises around, and everything looks blurry- this is a kind of scenario North India is waking up to these days. Lately, dust storms have been surrounding the city making it difficult for people to go out. Irritation in the eyes, wheezing, respiratory issues, discomforting dusty air plus humid weather are adding to the ordeals of Summer. This weather has also added to the allergies of people. Everywhere people seem to be rubbing their eyes, coughing all around, complaining of feeling that itch in the throat etc. The India Meteorological Department (IMD) reported a significant decline in air quality, while visibility plummeted to a mere 1,000 meters.
Aren't we all trying to find natural ways to cure these allergies? Yes, we are. Therefore, here are a few tips and home remedies that may help alleviate the discomfort and sensitivity to dust flying around:
Home Remedies For Dust Allergy
Try The Herbal Way: Increase your intake of liquids and keep yourself hydrated. Drink herbal teas like chamomile as they help fight allergies due to their anti-inflammatory properties.
Healthy Diet is the Key: A diet rich in fruits, vegetables and omega-3 fatty acids is extremely important for such situations. These foods help to boost the immune system which further manages dust allergies and its adverse effects on health.
Cool For The Itch: Dust pollutants more often than not cause itch and irritation in the eyes. It makes eyes uncomfortable and watery. Instead of rubbing it is better to apply cold compress to soothe the itch.
Nasal Congestion: Dust allergies also lead to nasal congestion. Steam inhalation or application of eucalyptus oil can help decongest the passage. Steam helps clear the nasal passage and moisturise the way too.
Apple Cider: This natural remedy is purported to have anti-inflammatory and expectorant properties.
Install Air Filters: Air filters do come in handy when the area is engulfed in a dust storm. ave proved to be instrumental in enhancing indoor air quality by effectively filtering and purifying the surrounding air. The utilization of air filters can play a pivotal role in alleviating dust allergies and improving overall respiratory health by creating cleaner and healthier indoor environments.
Quick Tips to Prevent Dust Allergy
Try to stay indoors, especially if you are vulnerable to health issues.
Ensure all doors, windows are shut to prevent dust from entering the house
Wear masks that properly cover the face and nose when going out.
Asthmatic people are advised to stay indoors and take proper asthma medication
If driving during a dust storm, activate the 'recirculation' air intake in your car to minimize dust
Infiltration. Reduce speed if visibility is compromised.
Keep your guards up as gusty and dusty winds do the round! Stay indoors, stay safe. 
$(document).ready(function(){ $('#commentbtn').on("click",function(){ (function(d, s, id) { var js, fjs = d.getElementsByTagName(s)[0]; if (d.getElementById(id)) return; js = d.createElement(s); js.id = id; js.src = "https://connect.facebook.net/en_US/all.js#xfbml=1&appId=178196885542208"; fjs.parentNode.insertBefore(js, fjs); }(document, 'script', 'facebook-jssdk'));
$(".cmntbox").toggle(); }); });



Source link