Holi 2023: Holi is an ancient and one of the most popular Hindu festivals. Read below the date and time of this auspicious festival.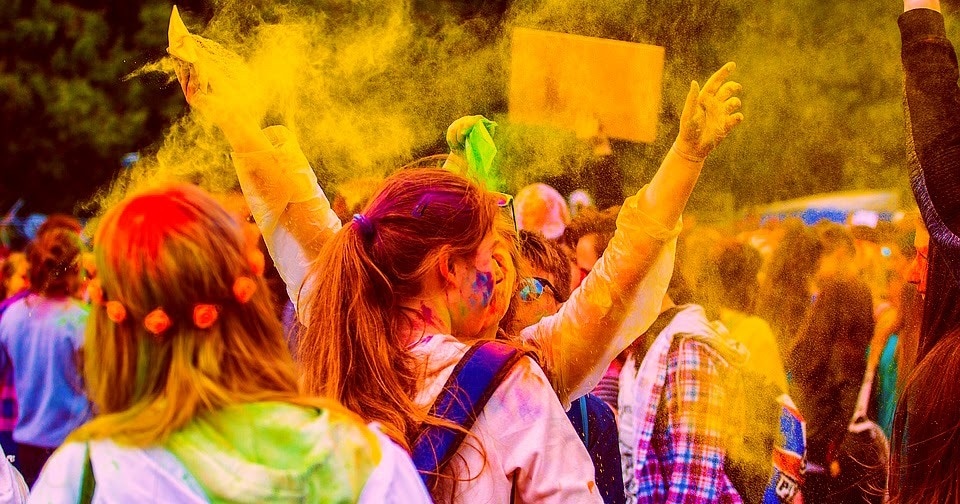 Holi 2023: Holi is the most awaited and joyful festival of the spring season. The festival of colours or joy is celebrated in India and also, worldwide with full zest and enthusiasm. It is an ancient and one of the most popular Hindu festivals. It signifies the triumph of good over evil and celebrates the eternal love of Lord Krishna and Radha. This year it will be commemorated on 8th March on the full-moon day of Phalguna month of the Hindu calendar.
Date and Timings
This year, India will celebrate Holi on Wednesday, 8th March 2023 and 7th March, Tuesday (Holika Dahan or Choti Holi). Holi is celebrated on the full moon day (Purnima) of the Hindu month of Phalguna, which falls in February or March according to the Gregorian calendar. The festival is celebrated for two days, with the first day known as Holika Dahan or Chhoti Holi and the second day as Rangwali Holi, Dhulandi, or Phagwah. As per Drik Panchang, the Purnima Tithi will begin at 4:17 PM on March 06 and end at 06:09 PM on March 07, 2023.
History
The festival has its roots in Hindu mythology and is associated with the legend of Prahlad and Hiranyakashipu. Prahlad was a devotee of Lord Vishnu, but his father Hiranyakashipu was a demon who did not approve of his son's devotion. Hiranyakashipu tried to kill Prahlad several times but failed, and eventually, his sister Holika helped him to trap Prahlad in a fire. However, with the grace of Lord Vishnu, Prahlad emerged unscathed while Holika was burned to death. Hence, the first day of Holi is celebrated as Holika Dahan, where a bonfire is lit to signify the victory of good over evil.
The second day of Holi is celebrated by playing with colours and water. People smear each other with coloured powder, throw water balloons and spray coloured water on each other, and indulge in festive food and sweets. The festival is a symbol of joy, unity, and love, where people forget their differences and come together to celebrate.
Significance
Holi is a popular festival that celebrates love, happiness, spring and the festival of good over evil. It is all about playing with colours, exchanging delicacies, and dancing to musical beats. On this day, some would indulge in customary drinks like bhang (made from cannabis), which is intoxicating. Holi is an ancient Hindu religious festival and, in this day, and age, it is celebrated even by the non-Hindus and in many parts of India and the world. In recent years the festival has spread to parts of Europe and North America as a spring celebration of love, frolic, and colours.