Gender-neutral fashion is breaking down boundaries and encouraging inclusivity in 2023.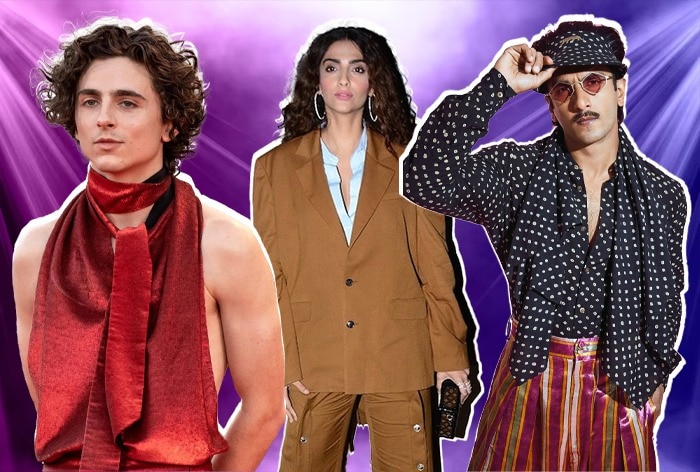 There has been a tremendous shift in the fashion industry towards gender-neutral apparel, questioning conventional norms and embracing diversity. This progressive movement has gained a lot of traction, and Bollywood stars are at the forefront of it. Dhruv Taneja Pratap Sons Jaipur owner, reveals how Bollywood stars are breaking down gender barriers and defining new trends in gender-neutral fashion in 2023.
Redefining Fashion Standards: Bollywood stars have long been trendsetters, influencing fashion choices across the country. They are now going one step further by breaking traditional gender stereotypes in their fashion choices. Deepika Padukone has seamlessly worn tailored suits, jackets, and tuxedo-inspired clothes, blurring the barriers between traditionally masculine and feminine trends.
Embracing Minimalism: Gender-neutral fashion frequently promotes minimalism and simplicity, focusing on clean lines and neutral colours. We see Bollywood celebs wearing fitted trousers, big shirts, and elegant blazers, blurring the lines between traditionally masculine and feminine fashions. Anushka Sharma has been spotted defying dress preconceptions by wearing gender-neutral apparel with ease.
Statement Accessories: Accessories are vital in establishing a gender-neutral outfit. Bollywood actresses are opting for striking items to give a touch of edginess to their attire. From clunky trainers and slick loafers to bold belts and unisex watches, they demonstrate that fashion has no bounds when it comes to self-expression. Sonam Kapoor Ahuja has been seen wearing a variety of accessories that cross gender lines.
Red Carpet Rebellion: On the red carpet, Bollywood actresses are making a strong statement by violating gender standards. We see gorgeous combinations that typically mix masculine and feminine features, such as fitted gowns with structured blazers or tuxedos with delicate embroidery. Kangana Ranaut has been seen wearing ensembles that are the epitome of gender neutrality, producing a unique and striking fashion fusion.
Influencing Social Change: Bollywood celebs have a large influence on popular culture and society. By wearing gender-neutral clothing, people affect social change and initiate debates about gender equality and acceptance. Their design choices have the capacity to influence millions, breaking down preconceptions and encouraging a more inclusive and diverse fashion environment.
Bollywood celebs are at the vanguard of this movement, bravely embracing it and motivating millions to question conventional standards. They are paving the road for a more inclusive and varied fashion business by breaking design standards, embracing simplicity, and making big fashion statements.
$(document).ready(function(){ $('#commentbtn').on("click",function(){ (function(d, s, id) { var js, fjs = d.getElementsByTagName(s)[0]; if (d.getElementById(id)) return; js = d.createElement(s); js.id = id; js.src = "https://connect.facebook.net/en_US/all.js#xfbml=1&appId=178196885542208"; fjs.parentNode.insertBefore(js, fjs); }(document, 'script', 'facebook-jssdk'));
$(".cmntbox").toggle(); }); });



Source link