Could a certain colour bring you good luck and fortune in year ahead? Here's what astrologer says.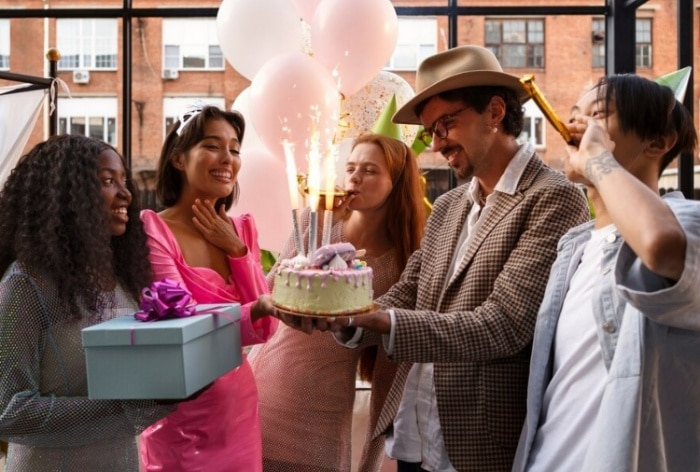 As birthday approaches, you can't help but feel the excitement building up inside you. You're ready to celebrate another year of life and create new memories with your loved ones. But as you stand in front of your wardrobe, staring at the sea of colors and styles, you can't help but wonder – which colour should you wear on your special day? Could a certain colour bring you good luck and fortune in the year ahead?
Let us know from Gayatri Devi, Tarot card reader of All India Institute of Occult Science founded by Gurudev Shrie Kashyap. The answer may surprise you, and the journey to discovering your lucky color is full of suspense and intrigue. So, let's dive in and explore the world of lucky colors and their significance on your birthday.
1. People born on 1,10,19,28
Planet: Sun
Lucky Colour : Gold, Yellow, Orange
These colours  represent leadership, creativity, and self-confidence.
2. People born on 2,11,20,29
Planet: Moon
Lucky Colour: White, silver
These colors represent harmony, balance, and spirituality.
3. People born on 3, 12, 21, 30
Planet: Jupiter
Lucky Colour: Yellow, Purple
These colours represent creativity, passion and career growth.
4. People born on 4,13,22,31
Planet: Rahu
Lucky Colour: Black, Grey
It represents illusions, depth, materialism, and worldly desires.
5. People born on 5,14, 23
Planet: Mercury
Lucky Colour: Green
These colours represent Mercury which is associated with Intelligence, communication, and mental stability.
6. People born on 6, 15,24
Planet: Venus
Lucky Colour: Pink, Light Blue
These colours represent nurturing, Love, beauty, harmony, and family
7. People born on 7,16,25
Planet: Ketu
Lucky colour: Brown, Grey
It is often associated with neutrality, detachment, and spiritual growth.
8. People born on 8,17,26
Planet: Saturn
Lucky Colour: Black, Dark Blue
Saturn is associated with discipline and responsibility.
9. People born on 9,18,27
Planet: Mars
Luck Colour: Red
Mars is associated with passion, courage, and energy.
$(document).ready(function(){ $('#commentbtn').on("click",function(){ (function(d, s, id) { var js, fjs = d.getElementsByTagName(s)[0]; if (d.getElementById(id)) return; js = d.createElement(s); js.id = id; js.src = "https://connect.facebook.net/en_US/all.js#xfbml=1&appId=178196885542208"; fjs.parentNode.insertBefore(js, fjs); }(document, 'script', 'facebook-jssdk'));
$(".cmntbox").toggle(); }); });



Source link