Happy Valentine's Day 2023: Super Last-Minute Gifts to Buy For Your Love to Make Them Feel Special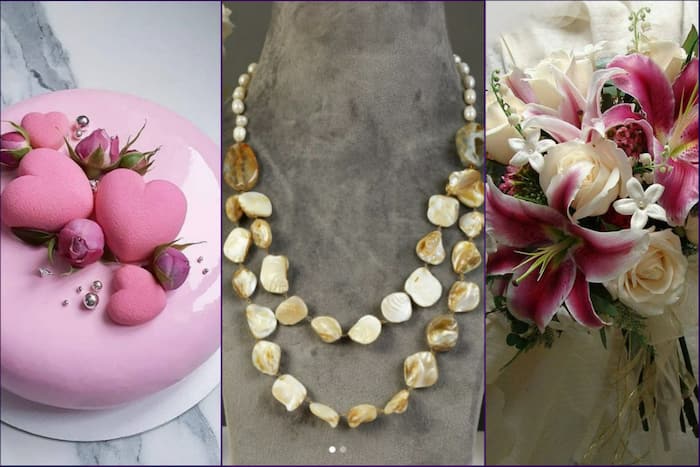 Happy Valentine's Day 2023: Valentine's Day is today! But if you still have not figured out what to get for your partner, we will share with you some last-minute gift ideas. One of the most simple and likable gifts that you can get for your partner is flowers, jewellery, cakes, etc. Even if you are not ready to pop the question, you can buy the love of your life a little bling to make this day special. If you are finding it hard to what to gift at this last hour, then do not fret as we have rounded up some of the best last-minute gift ideas.
A complete list on last-minute gifting ideas on Valentine's Day 2023
Barista Coffee Company: Barista Coffee Company believes in celebrating the spirit of love. Nothing can bring more joy and happiness than spending a good time with your special someone. To celebrate this special bond, Barista Coffee Company has created a range of Valentine's specials (Beverages & desserts) that are made with the finest ingredients and baked with love. Whether you are looking for something classic or something unique, Barista Coffee Company has something to suit every taste. Do visit your nearest Barista Café, with your special someone to enjoy our Valentine's delicacies.
Archies India: Greeting cards never go out of style when it comes to giving them to your loved ones while you can attach a sweet message that adds a personal touch to your gift. Archies has the best collection of cards you can give to your loved ones. They have a perfect range of cards with The Delish Co – Bites Mini Chocolate bar. Now, what's better than a beautiful greeting card with some chocolates to give to your loved ones this Valentine's Day.
FlowerAura: Cakes and Flowers never go out of style, a beautiful arrangement of bright and untainted pink, white and red roses can be your pick this Valentine's Day. We want to tell someone special how much you love them and shower them with Gifts from FlowerAura. The entire purpose of gifting is not only to represent modern materialism but also to establish a strong and deep relationship with new or existing ones. A thoughtful gift does not have to be completely unexpected, nor does it have to be difficult to select. You can give some meaningful gifts from FlowerAura, they have an amazing range of hampers starting at Rs. 700 and Gifts starts at Rs. 199
Femizen Jwellery: Jewellery is the best gift that you can ever give to someone. It has a vast range of designs for every purpose that women are always in love with. Femizen by Vaishali Chhibber has a wide range of Indian and contemporary statement pieces that you can gift to your ladylove.
Fragrances: For this Valentine's Day, IRIS Home Fragrances from Ripple Fragrances has launched an exclusive bouquet of aromas that are set to rent the air with a greater savor of romance. The latest IRIS collection is eclectic in style and designed to enliven the senses by adding aesthetic appeal to the environment.
Fruits from IG International: This festive season carries the importance of fruits. A lot of our loved ones prefer fasting these days and prefer fruits while they fast. Gifting them a basket full of nutritious fruits would be a nice idea. IG International offers exotic fruits like Avocados, Cherries, Apples and many more. These fruits are available at My IG website and application, Reliance Fresh, Nature's Basket and Big Basket. Each fruit has its own set of nutrients and benefits to offer. This festive season gifts them the goodness and freshness of fruits
Bakingo: This Valentine, walk the extra mile to surprise your beloved with a lovely cake. There could not be a better option than this love-filled heart-shaped pinata cake. It is baked with lots of love and chocolate inside, this valentine's theme pinata cake from Bakingo comes packed in a beautiful Bakingo box with a hammer. You'll surely love this cake for its refreshing and subtly sweet flavors.
Planters: Royaloak Furnitures has a wide range of planters that are best to gift your partners. They look classy and come under home decor. The prices are unbeatable and currently, they are running a SALE on their website. This will definitely match your partner's taste and elevate their lifestyle.