Beauty expert, Shahnaz Husain reveals amazing benefits of hair serums and how to use it on daily basis.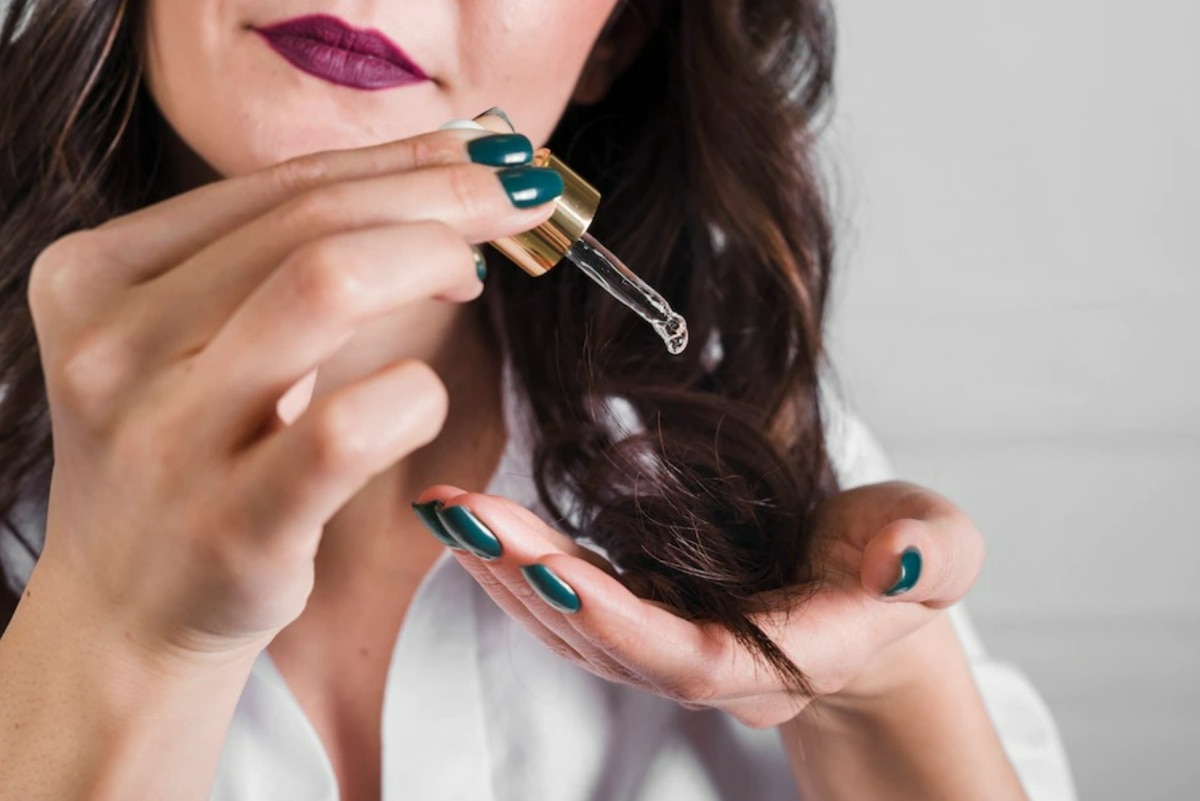 Benefits of Hair Serum: A serum is the result of advanced techniques in the formulation. It is in a form that allows better absorption of the active ingredients. A hair serum not only protects the hair, but adds shine and also helps to condition and nourish the hair. It is particularly useful for hair that has been exposed to chemical treatments, pollutants and sun damage. It strengthens and moisturizes the hair, enhancing the beauty and shine and helping long-lasting style. In fact, a hair serum can also contain sunscreens, in order to protect the hair from sun exposure. We have formulated vitamin-enriched hair serums, specially designed to provide luster to the hair.
Hair Serum Benefits And How to Use:
A serum is in the form of a liquid and is different from a moisturizing lotion. They form a protective layer over the hair and protect it from environmental effects. Serums, therefore, can address specific problems. They can also deliver specific ingredients into the deeper layers of the skin, like vitamins, minerals, antioxidants, etc. They may also contain plant ingredients. In fact, the active ingredients in serum are more concentrated. On the other hand, sunscreen or a moisturising lotion basically forms a barrier between the skin and the factors that cause dryness, like make-up, sun-exposure, air-conditioning, or heating, etc. The active ingredients in serums have greater impact.
The molecules in a serum are much smaller than the molecules in a cream. Serums are also lighter in texture and do not make the hair oily. One of the advantages of a serum, as a hair care product, is that it is light, easily absorbed and easy to use. Serums do not contain any mineral oil, or pressed oils. They may contain essential oils, which are not really oils. Serums are water-based. What actually penetrates the skin or hair is a concentration of active ingredients. A serum lasts much longer than a cream or a lotion of the same quantity. One just needs to use a few drops of serum.
For the hair, a serum may be used on wet or dry hair. After shampoo, take a few drops of serum and apply it in the hair lightly. Then comb the hair so that it spreads easily. Or, comb the hair first, take a few drops of serum, spread it on both palms and smooth the palms over the hair. So, be sure to add a serum for your daily hair care routine.