Valentine's Day 2023 Tips: Get ready for much-awaited date night with these useful tricks.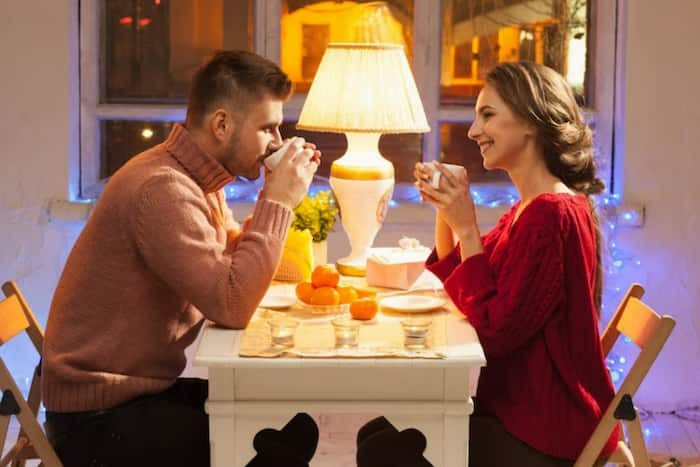 Valentine's Day is approaching, and if you've got a romantic date planned, you'll want to make sure you look your best. For a Valentine's Day, "getting ready for a date" may just sound like mere grooming and outfit choices but there are many more things that are involved. Whether it's' your first Valentine's Day date night or you've been planning date nights with that special someone for years, look best with these few tips and tricks by ITC Engage to get ready for your big night.
Choosing a perfect outfit
Many people will advise you to dress to impress your date. Scratch that. Instead, you need to dress to be confident and comfortable. Choose an outfit in which you will feel relaxed or at ease while sitting, walking, or dancing. Men can opt for a well-fitted smart-casual outfit, that allows them to appear sophisticated without going over the top. Feeling true to your sense of style, women can pull together a dressy look by sporting a classic black or red dress, perfect for this romantic night.
Smell to impress
There is no better way to start a date than by wearing an alluring fragrance that gets noticed. When choosing a date night fragrance, go for something that helps you make a long-lasting impression. ITC Engage Amber Hues for men is a perfect fragrance for intense nights. Its fruite, fougere and ambery notes will lift up your entire look, making you feel ready for the special occasion. For women, the TC Engage Fantasia is a provocative, warm, and oriental fragrance for the night. Apply to all of your pulse points, including your wrists, neck, and behind the ears. Just don't overdo it, a gentle mist will engulf your body, making you smell great and feel fabulous throughout the date night.
Picking the right footwear
Once you've chosen your outfit, it's time to strap on comfortable footwear. The styling options are seemingly endless but you should never forget about comfort when selecting your date night footwear because wearing shoes that don't feel good will affect your experience. Contrary, to the popular belief of choosing the tallest heels, the night is about combining sophistication with comfort that can express your true personality. A smart pair of brogues for men, while comfortable wedges or strappy flats for women will totally complete the look.
Nailing the perfect makeup look
Makeup has no rules and no gender. While wearing makeup that makes you feel good and confident is the best beauty tip, for date night women can totally amp up their look with bold lips, colourful shadows and highlighted cheekbones. And men can simply use a BB/CC cream to achieve a soft tint on their natural but healthy complexion.
Accessorize it right
Complete your date night look with eye-catching pieces and fun accessories to catch your date's eye. Everything makes a subtle statement in completing your look, be it the subtle jewellery, classy watch, or a bag you carry.
Getting ready for a date night can impact the overall experience once you get there. Hope this guide helps you plan your outfit better and reach date location on time!