As per dermatologist, not following a skincare routine in the perfect order can severely harm your skin.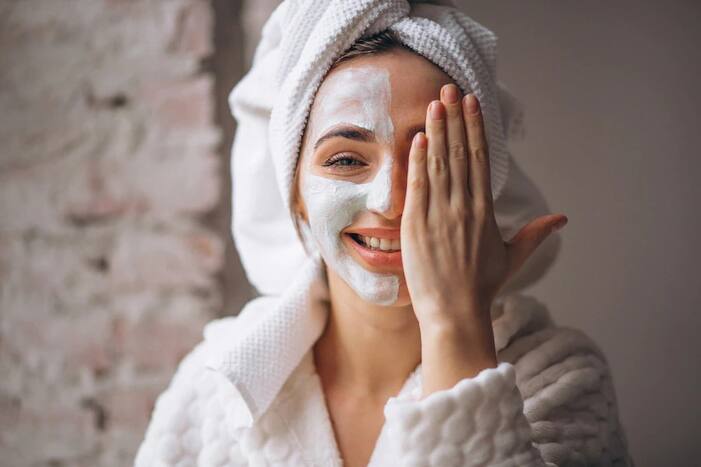 Integrating self-care into our daily routines has proven to be more crucial than ever. With millions of skincare products on the market, it's safe to say that developing a skincare routine that is suitable for your skin type is quintessential for healthy skin. From double cleansing to various active and non-active serums, the skincare market is now flooded with products to make our everyday regimens complex and confusing, especially if you are a novice or newbie. However, not following a skincare routine in the perfect order can severely harm your skin. (Like layering moisturisers and creams over a gel-based sunscreen) Furthermore, this can disturb the coverage and dilute the protective potential of the skincare molecule as well.
Skincare needs commitment, not miracles! Dr. Aseem Sharma, Consultant Dermatologist from Mumbai and Re'equil India's advisor shares some simple, step-by-step instructions on how you can look at restoring the equilibrium of your skin by following the right routine with the right products.
STEP 1: Cleanser
A facial cleanser is one of the most essential steps in a skincare routine. It helps to wash away any impurities like dirt, oil, and unwanted bacteria present on your skin. It not only cleanses your skin palette but also lends a healthy glow. A good cleanser helps maintain the pH level of your skin while keeping it hydrated. Finding the best facial cleanser suitable for your skin type is certainly not an easy task. However, once you know the benefits of the ingredients involved, you can easily pick a facial cleanser suitable for yourself. To exemplify, Zinc PCA in a facial cleanser is considered as one of the popular ingredients that help to control excess sebum (oil) production and prevents clogging of pores.
STEP 2: Toner
A toner can be a great way to balance the pH level of your skin. It helps deep cleanse away any residue left behind after cleansing. It refines enlarged pores while preventing any unwanted breakouts and acne. Certain botanical extracts like witch hazel, aloe vera, and seaweed are good ingredients to render glowing skin.
STEP 3: Eye-cream
An under-eye cream is one of the most beneficial steps in a skincare routine for the delicate skin around your eyes. Under-eye creams and serums rejuvenate the under-eye skin while reducing fine lines and dark circles. In addition, they lift the under-eye area while preventing puffiness and dark circles. Lumiskin and Hyaluronic acid are a few fundamental ingredients that help to render deep nourishment when present in an under-eye cream.
STEP 4: Moisturiser
Moisturising your skin is an essential step, to be followed after cleansing and toning. A moisturiser helps to provide hydration and nourishment to your skin that has been stripped away of moisture. It helps to diminish any possibility of developing dryness, redness, or sudden breakouts. In addition, it balances your skin's complexion whilst protecting your skin. Opt for ceramides and Hyaluronic Acid as ingredients as they lock in moisture and provide long-lasting hydration. The adequate moisturization helps prevent the appearance of signs of ageing like fine lines, wrinkles, etc.
STEP 5: Sunscreen
Sunscreen is the most crucial step to protect your skin from harmful UVA and UVB rays of the sun. It helps to prevent tanning, discolouration, wrinkles, dark spots, etc. while maintaining a soft and even skin tone. Opt for lightweight, gel-based sunscreens with an SPF of at least 50 and PA +++ or more to protect against infrared, visible, and blue light too.
Understanding your skin type is one of the most essential steps in forming a skincare regimen. Thereafter, choosing products that are suitable for your skin and are effective will keep it healthy and nourished, for years to come. Invest in your skin, it's going to stay with you for life!