Mahashivratri 2023: What is Rudrabhishek and why is it important to perform Lord Shiva's Rudrabhishek on Mahashivratri? Here's all you need to know.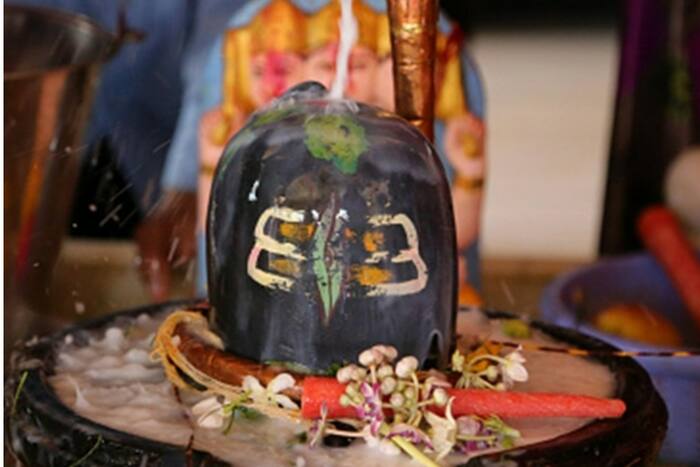 Mahashivratri 2023: Rudrabhishek is a sacred Hindu practice that involves devotion to Lord Shiva, one of the most important deities in the Hindu pantheon. The term "Rudra" signifies Lord Shiva's fierce form, whereas "Abhishek" means to consecrate with water, holy water, milk, honey, and other offerings while Vedic mantras are recited.
Significance of Rudrabhishek on Mahashivratri
This ritual has a profound impact on both the physical and spiritual well-being of the person performing it, as well as their family. Furthermore, it has the power to remove all kinds of sins and negative karmic effects and to bestow blessings such as peace, prosperity, and fulfillment of desires.
Different Types of Rudrabhishek and Their Significance
Holy Water/Water Anointing: The stream of water is very dear to Lord Bholeshankar. It rains when you anoint Lord Shiva with pure water. Apart from this, by anointing with water, high fever also calms down.
Rudrabhishek with Ghee: Performing Rudrabhishek with ghee is very auspicious. Many people think that anointing with a stream of ghee expands the lineage.
Rudrabhishek from Panchamrit: Abhishek with Panchamrit is very auspicious. Many people think that if you perform Rudrabhishek of Lord Shiva with Panchamrit after thinking of any wish in your mind, you will get it.
Rudrabhishekam with Sugarcane Juice: If you have been struggling with money problems for a long time or are facing the problem of debt, then anoint Lord Shiva with sugarcane juice.
Rudrabhishek with Curd: Rudrabhishek with curd is very dear to Lord Shiva. A lot of people think that doing Rudrabhishek with curd removes the obstacles coming in the way. Along with this, domestic troubles also go away with this ritual.
Rudrabhishek with Sugar Mixed Water: Abhishek with water mixed with sugar is also very dear to Shiva. If you wish to have a son, anoint the Shivling with water mixed with sugar.
Rudrabhishek with Pomegranate Juice: Abhishek of Shivling with pomegranate juice is considered auspicious. It is believed that by doing this, one gets freedom from a financial crisis.
Give your life new wings with these tips on this Shivratri. Har Har Mahadev!