XBB.1.16 COVID Variant: Anew variant is possibly driving the new rise in cases in India. ere is a mini guide to know all about this latest COVID-19 mutation.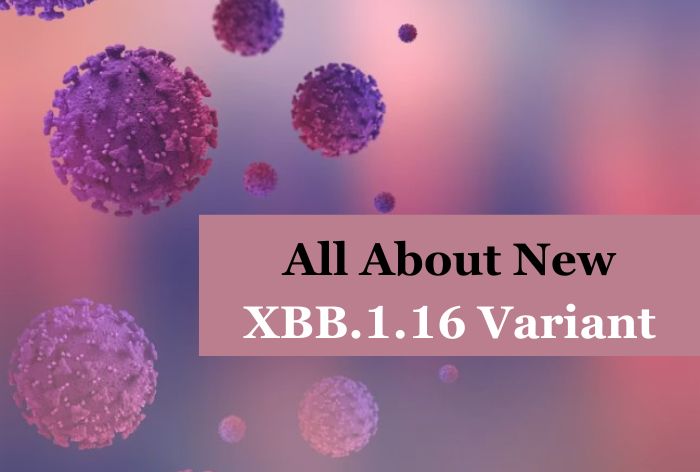 XBB.1.16 COVID Variant: Ever since the COVID-19 pandemic dawned upon the world, there seems to b no end to it. Some experts believe that this has become the new normal and it soo is heading towards becoming something that will become as simple as another flu. The world is still breathing through the aftereffects of COVID-19 in terms of health as well as finances. Recently almost all the countries had lifted restrictions and the world was finally coming to terms with the tangible reality when another new COVID-19 mutation made it to the news. India is witnessing an uptick in COVID-19 cases. This time it seems to be driven by a variant of Omircron, XBB.1.16. With H3N2 Influenza also infecting people, several questions probably are still laying in confusion. Fret not, here is a 101 guide to understanding all about the latest COVID-19 mutation – XBB.1.16.
 What is XBB.1.16 Variant?
XBB.1.16 is a sub-variant of Omicron. It is a recombination of two omicron variants. Omicron and its variants are usually more easily transmitted and has has more chances to escape the immunity. There is still limited data on its route of infection and how severe it can be as it emerged only recently.
XBB.1.16 Symptoms
According to the data so far collected, there has not been any severe symptoms of this latent mutation. Like other COVID-19 variants it has also has the following:
Prolonged fever
Runny and blocked nose
Sore throat
Headache
Body fatigue
Muscle Pain
Ususally these symptoms tend to last for around four to five days
XBB.1.16: Who is more at risk?
COVID-19 is a respiratory disease that affects the lungs. The following people are more at risk of contracting the virus
Elederly people
People with underlying comorbidities
Kids as their immunity is still building
Pregnant Women
Precautions:
COVID protocol remains pretty much the same;
Start wearing masks again especially in public spaces
Avoid crowded areas
Keep hand sanitiser all the time
Maintain good hand hygiene
If you are still unvaccinated, get the necessary shots
XBB.1.16: Should We Be Concerned? Experts Speak
Dr Richa Sareen, a consultant in pulmonology at Fortis hospital here, said, "I feel the rise in Covid cases is led by the new variant. But XBB.1.16 is a variant of Omicron and so there shouldn't be much to worry about as most people have developed antibodies over time, especially after the last wave driven by Omicron," she said.
However, there's a need to exercise caution and people should wear masks in crowded places, she said, adding that those who are immunocompromised or have comorbidities should be extra careful.
Former AIIMS director Dr Randeep Guleria on Wednesday said the XBB.1.16 variant could be driving the recent rise but emphasised there was no need for panic as long it does not cause severe illness and deaths.
Mask up, stay hydrated and stay safe!
$(document).ready(function(){ $('#commentbtn').on("click",function(){ (function(d, s, id) { var js, fjs = d.getElementsByTagName(s)[0]; if (d.getElementById(id)) return; js = d.createElement(s); js.id = id; js.src = "https://connect.facebook.net/en_US/all.js#xfbml=1&appId=178196885542208"; fjs.parentNode.insertBefore(js, fjs); }(document, 'script', 'facebook-jssdk'));
$(".cmntbox").toggle(); }); });



Source link