Adam Gilchrist Impressed With Rishabh Pants Impact On Indian Wicketkeepers Mindset
3 min read
A winner of three ICC World Cups with Australia, Adam Gilchrist knows the Indian players quite a bit having played in the Indian Premier League.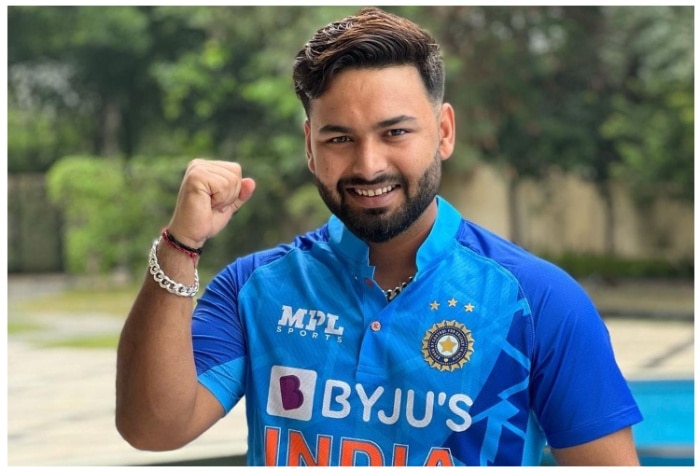 Ahmedabad: Legendary Australia wicketkeeper Adam Gilchrist is fascinated by the impact Rishabh Pant has created in the Indian team since his debut. The former Australia star is referring to the aggressive mindset that Pant carried with him in the national team dressing room and inspiring others to play the way he does. Pant, who met with a car accident last year, is currently under rehabilitation at the National Cricket Academy (NCA), and is expected to be back in full-fledged action next year.
With no Pant in the side, India have the flexibility to use KL Rahul and Ishan Kishan as wicketkeepers, both of whom are doing a tremendable in Blue colours. In the upcoming Australia ODIs, Rahul will play as the first-choice wicketkeeper with Kishan too in the side.
"I think Rishabh has inspired a lot of wicket-keeper batters around the world to play that way (he does," Gilchrist, who is in India for an event, told PTI. "It is fascinating for such a young man to have such an impact that Rishabh has had and others are responding and playing in that positive manner.
The former southpaw was also impressed how Kishan has shaped up despite knowing that Rahul will be the first keeper. "They (India) are well stocked. They have got a couple of options there, obviously, when KL was out with his injury, Ishan Kishan took his opportunity and played really well and now they find themselves in the team together so that's a wonderful case of taking an opportunity," said the man who won three World Cups for Australia.
What Gilchrist found laudable was Kishan's ability to force the selectors to keep him in the mix with consistent performances. "Being positive and then and forcing the selectors into keeping you in the team so it seems like KL is gonna be the one who is going to continue with the gloves but it does not seem to hinder Ishan Kishan's batting, he seems to be playing really well, carefree, attacking and dangerous," he explained.
The man, who played nearly 400 international games across three formats, with 15,000 plus runs and over 900 dismissals (catches and stumpings), however, had straightforward choices as far as four potential semi-finalists were concerned.
"I think India and Pakistan could feature in the semi-finals, Australia and England are another two teams," opined Gilchrist. Before the World Cup next month, the Indian team will play a three-match ODI series against Australia starting this week.
"Australia will learn a lot from their efforts in South Africa when they come to India, they have got three games before the World Cup against India so they will have a bit more of a full-strength squad there so that might tell us a bit about where they are at so its a bit hard who's gonna win it (World Cup) but I think there is probably four semi-finalists there," he added.