Bengaluru Torpedoes captain Pankaj Sharma has gone through a lot of hardships during his younger days to become a volleyball player.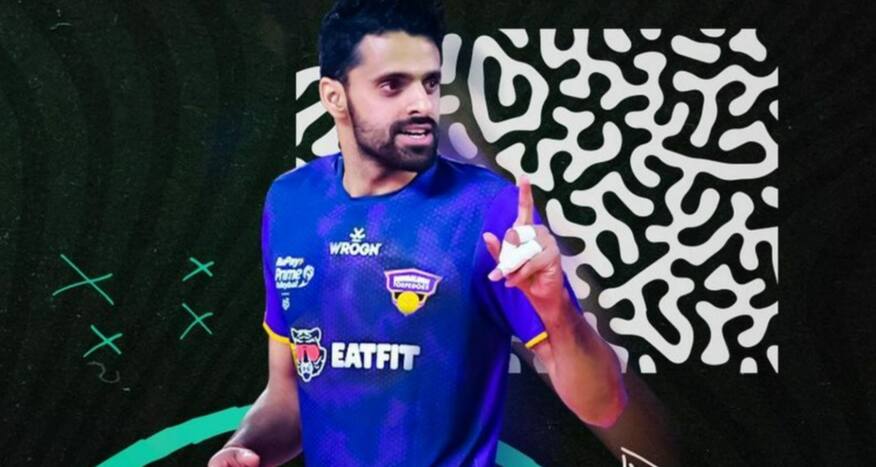 New Delhi: Bengaluru Torpedoes captain Pankaj Sharma has gone through a lot of hardships during his younger days to become a volleyball player. The Indian Army Havildar posted in Secunderabad, plays as an attacker and has already represented India in the 2018 Asian Games. But his biggest dream has so far been to represent India at the grandest stage in the Olympics. In an exclusive interaction with india.com, Sharma talks about his career, the Prime Volleyball League taking over the Indian scene and his biggest dream.
Here are the excerpts from the interview:-
As you hail from Himanchal, we have always seen less number of athletes coming up from the region. Take us through your struggling days.
Well I had to struggle a lot. I come from a very middle-class family no one in the family had a proper job. During my hostel days in the beginning, I had to struggle a lot with my kit, shoes and my diet regime.
Why people don't give much priority to volleyball compared to other sports? What do you think?
Earlier we used to play only in local tournament and department tourney. Now with the introduction of Prime Volleyball League, people will start noticing it and give priority. Now with this league, people will get to know about the players and this will give the young aspirers, the encouragement to train harder.
Do you think RuPay Prime Volleyball League really help players to pick Volleyball as a sport?
Yes of course, it's a big platform for opportunities. You see, players from Chennai are also playing in the league and are getting chances in the line-up. Compared to last year, we have a lot of new players coming up this time around and all are quality players.
Your co-founder, Tarun Mishra said that the next team in the league is likely to be from North India. So what's your take on this and how are you excited?
Yes, I am super excited. I also want to see a team from North India.
In the last game against Ahmedabad Defenders, your performance was not up to the mark. So what will be your strategies from now onwards?
In the last match, we had a strategy but unfortunately it didn't work out. The first set was good but then we fell short by 2-3 points. Next time we will take the court with better preparation.
Any message for the volleyball fans?
I want the fans to keep on watching the Prime Volleyball league and for the beginners, it is a big platform to learn a lot of things and in the coming season, who knows they can also be a part of the tournament.
Why did you choose volleyball and not any other sport?
I didn't play any sport before. When I was in the 9th standard, my father was a state level volleyball player and he advised me to take up the game. There was DP Sir, who called me once and saw that I had a good height and told me to have a go at the ball. After seeing me hit a ball or two he told to me join the practice. If hadn't been for DP sir, I would've never got an opportunity to play volleyball.
Who is you mentor?
My DP Sir and my father. Back in my home, my father trains me.
Who is your favourite volleyball player?
In the beginning, I had no idea of any player. During my hostel days, when I played few nationals, then I got to know that if I have to play for India, a lot of hard work is required. So apart from me, whoever I used to see were better. Every player had some qualities or the other in them.
Your ultimate goal?
I want to see India in the Olympics and my goal is to play for my country. I want to represent India in the Asian Championships, Asian Games. I had zero knowledge when I took up the sport and now I have learnt a lot to get to this stage.