In a sting operation conducted by Zee News, Chetan Sharma revealed some of dirtiest secrets inside the BCCI, including the Virat Kohli vs Sourav Ganguly controversy.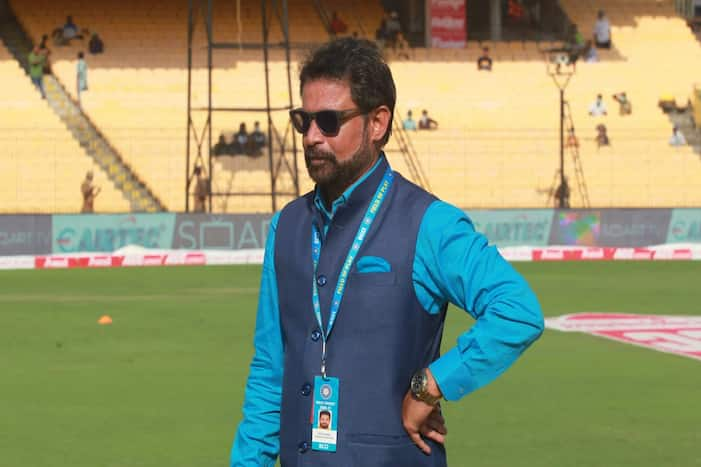 New Delhi: After Zee News' sting operation on Board of Control for Cricket in India (BCCI) chief selector, Chetan Sharma, exposed the irregularities in the world's richest cricketing board, the former India all-rounder might lose his chair, according to sources.
@ZeeNews के खुलासे का बड़ा असर, चेतन शर्मा की कुर्सी जानी तय; BCCI लेगा एक्शन | #GameOver #ChetanSharmaSting #TeamIndia @Chandans_live pic.twitter.com/d9dV88xqbZ

— Zee News (@ZeeNews) February 15, 2023
If the sources are to be believed, BCCI has called up Sharma for questioning and an update is soon on cards. When asked Ashish Shelar, BCCI Honorary Treasurer, told Zee News that the board is soon send an official release on the future of Sharma.
Earlier on Tuesday, Sharma allegedly revealed BCCI's inside matters during a sting operation, that included selection issues, the Sourav Ganguly vs Virat Kohli controversy and players take injections to return to competitive cricket.
Sharma revealed there was an ego clash between former captain Kohli and former BCCI president Ganguly. He also stated that a lot of players take injections to expedite their return to competitive cricket despite being 80 to 85 per cent fit.
The former cricketer also alleged that there was a difference of opinion between him and the team management over Bumrah's return from a stress fracture for the T20I series against Australia in September.
Expectedly, Sharma was unavailable for comments.