"Had he not been strong, he would have crumbled under pressure, given up the game and drifted in life"- Arvind Pujara.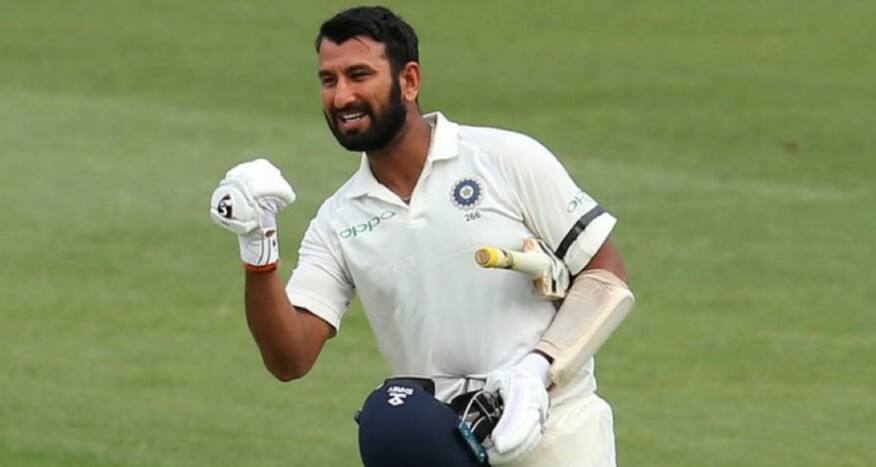 New Delhi: Cheteshwar Pujara is one of India's best Test batter of the current generation and has even drawn comparisons with India's bests when it comes to the longest format. But his road to success hasn't been easy and so his father and former cricketer Arvind Pujara narrates how he went through some of the toughest phases of his life and then went onto make his name at the biggest stage.
"Beyond the cricket field, he has faced some really tough situations. Had he not been strong, he would have crumbled under pressure, given up the game and drifted in life," Pujara's father Arvind said in an interview with The Indian Express.
"I still remember the day Reena left us. This was after her chemotherapy was over and she seemed on the mend. Chintu was in Bhavnagar, playing an under-19 game. We were shifting houses, so my wife said she would go to our relative's home so she could rest".
"Since the Saurashtra team lost early, Chintu called his mother around 2 pm to tell her that he would be returning that evening. Within a couple of hours, Reena got what is called a 'lightning heart attack'. It happened so quickly that she couldn't get up from the diwan and move to the bed. When Chintu reached home, we were a family of two – his mother, my wife and the centre of our lives had left this world," revealed Arvind.
"Years later, Chintu would be reminded of that traumatic day again. While he was undergoing rehabilitation at the National Cricket Academy in Bangalore, I got a heart attack. That day, I was in bed when my heart started beating vigorously. So much so that I could hear it beat like a drum. I called my family doctor Nirbhay Shah, and asked: "What does one feel when he is having a heart attack?". He knew me well and asked where I was. Dr Shah rushed home and shifted me to a hospital," Arvind told.
"He called Chintu and told him that I was admitted to a hospital. It is easy to guess his thoughts when he was on the plane. He wasn't sure if the doctor was telling him the truth. He wasn't sure if I was still alive. But he kept calm and reached Rajkot. God was kind to us, this time there was no bad news waiting for him. He was pleased to see me," he further added.
Despite all of these obstacles, it is quite natural for a normal man to give up easily. But Pujara dealt it with a cool mind and the rest we all know is history.