Chamari Athapaththu, Sune Luus and Suzie Bates are among the most-prolific overseas stars to not find a team at WPL auction in Mumbai.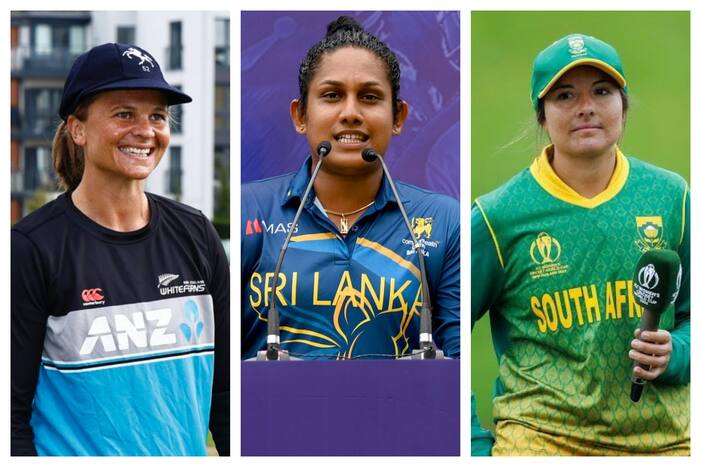 New Delhi: On a day when Rs 59.50 crores were spent on 89 players in the inaugural Women's Premier League (WPL) auction and 10 Indian women get crore-plus deals, there were several big names that went unsold in Mumbai on Monday. Let's take a look at five of them.
Suzie Bates (Base price Rs 30 lakh) – New Zealand
One of the most destructive batters in world cricket, New Zealand's Suzie Bates failed to attract even a single bid at the WPL auction. The 35-year-old is currently playing in the ongoing Women's T20 World Cup, and has been in good form recently. In her last nine T20 games, Bates has scored two fifties and a hundred.
Laura Wolvaardt (Base price Rs 30 lakh) – South Africa
South African top-order batter Laura Wolvaardt is another unlucky cricketer who have been not picked during the WPL auction. A technically sound and aggresive batter, Wolvaardt can open the innings, provide balance in the middle order and is a great fielder too.
Sune Luus (Base price Rs 30 lakh) – South Africa
Like Laura Wolvaardt, Sune Luus is another South Afrcan to have missed a hefty paycheque at WPL auction. The proteas captain is currently leading her team in the ongoing T20 World Cup and is any captain's go-to player on any given day.
Danni Wyatt (Base price Rs 50 lakh) – England
England opener Danielle Wyatt had always wanted to be a part of RCB setup and even tweeted a long back about her wish. But, as luck would have it, the right-hander didn't find even a single team and have to wait for the next seasons to fulfill her wish.
Chamari Athapaththu (Base price Rs 30 lakh) – Sri Lanka
The most unluckiest among the lot, Chamari Athapaththu deserved a team in WPL. The Sri Lankan captain, a consistent performer of the game, will now have to wait for the next season, to be part of WPL.