Gautam Gambhir SLAMS Rohit Sharma Over Dismissal During Asia Cup Super 4 Ind-Pak Clash
2 min read
Asia Cup 2023, Ind vs Pak: Don't you think Gambhir could have been a little polite towards Rohit Sharma?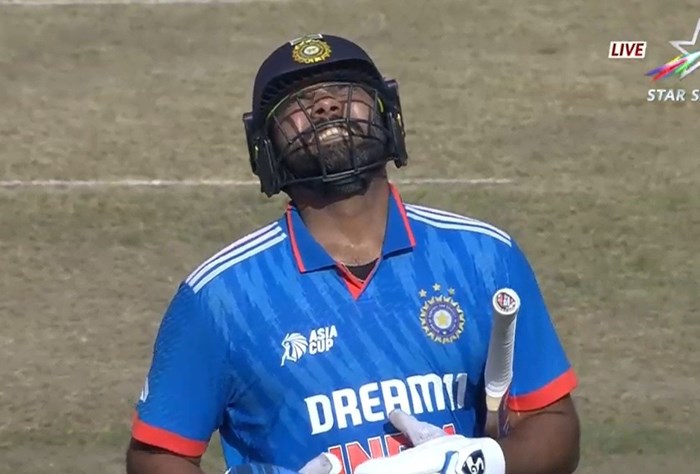 Colombo: India captain Rohit Sharma looked in good touch in the game against arch-rivals Pakistan on Sunday in the Asia Cup Super 4 game in Colombo. Rohit was off to a brilliant start against Shaheen Afridi earky on in his spell. Rohit hit 49 off 56 balls and got the side the start they were after. But it was his dismissal that has irked former India cricketer Gautam Gambhir. The ex-KKR captain reckons Rohit would be gutted with himself for playing that shot.
"I feel he will be extremely disappointed. The way Rohit Sharma got out, it was an extremely bad shot. He himself knows that shot deserves to be criticized because Pakistan were down and out at that stage," Gambhir said on Star Sports.
"At one point, it seemed India might score 370-375. Rohit Sharma played a bad shot and Shubman Gill got out in the very next over. You don't want to give even the slightest window to a bowling attack like Pakistan," he added.
What seems to have dissappointed Gambhir is the fact that it was a nothing shot that led to Rohit's downfall.
"If you get out while trying to hit properly, you say that you were trying to hit a six, but here, you were neither trying to take a single nor to hit a four or a six. He scored a fifty for sure and gave a good start, but if you see from Rohit Sharma and the Indian team's perspective, it was an extremely bad shot," Gambhir concluded.