Glenn Maxwell, Vini Raman Become Parents; Welcome Baby Boy Logan Maverick
2 min read
Vini Raman is a Melbourne-based pharmacist. She is of Indian origin and is fluent in Tamil.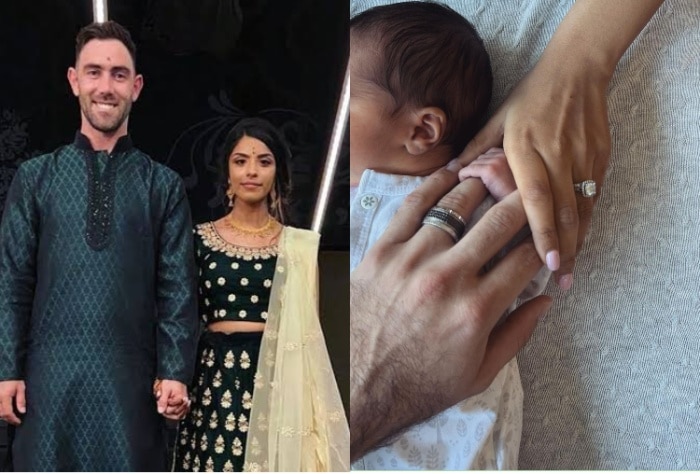 New Delhi: Australia all-rounder Glenn Maxwell and wife Vini Raman were blessed with a baby boy on September 11 his wife took her Instagram and shared the first photo of the baby along with the name "Logan Maverick Maxwell" and the date. Maxwell is currently out of action and will likely to miss the upcoming clash against India as he wants to manage his preparation ahead of this year's ICC Men's Cricket World Cup.
Vini Raman took her Instagram where she mentioned the date and name "11.09.2023 | Logan Maverick Maxwell" captioned Vini.
The all-rounder was ruled out of the recent T20I series in South Africa as he is still battling ankle soreness from the leg injury he suffered at a friend's birthday party last year.
While Maxwell is still harbouring aspirations of making a fleeting appearance during Australia's ODI series in India later this month, the 34-year-old maintains being fit for the World Cup is his primary focus.
The couple met at a mutual friend's wedding in 2017 and started dating soon after. They got engaged in March 2020 in a traditional Indian ceremony. Maxwell and Raman had a double wedding ceremony in March 2022, first in a Christian ceremony in Australia and then in a traditional Tamil ceremony in Melbourne.
Maxwell and Raman are a popular couple in Australia and India. They are often seen together at cricket matches and other social events. They are also active on social media, where they share photos and videos of their life together.
Maxwell has spoken about how Raman has been a great support to him throughout his career. He has said that she is his "rock" and that he is grateful for her love and support.