Hardik Pandya Feels All-Rounders Carry Double Or Triple Workload Compared To Specialists
2 min read
Hardik Pandya is the vice-captain of the Indian ODI side and leads the national team in the shortest format in selective series.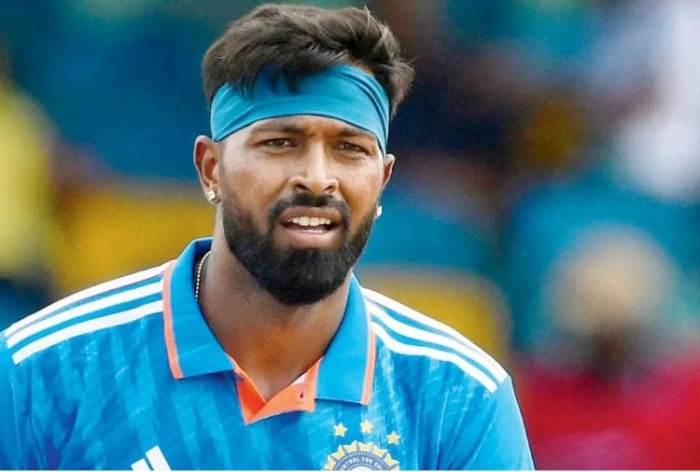 Colombo: India all-rounder Hardik Pandya stated that his workload is two to three times bigger than that of a specialist bowler or a batter. Hardik's words come just before the big India vs Pakistan clash in the Super 4 of the ongoing Asia Cup 2023. Pandya's 87 largely contributed to India's 266 all out in the rain-affected game against arch-rivals Pakistan in Group A.
Things were not what it is now for Pandya earlier. He had a career-threatening lower-back stress fracture and remained out of international cricket for a considerable period before making rapid amends and is again bowling at a brisk pace. He was also handed India's T20I leadership for selected series.
The 29-year-old stated that as an all-rounder, he has to do more work during training. "As an all-rounder, my workload is twice or thrice as anyone else. When a batter in the team goes and bats and finishes his batting and is heading home, I'll still be bowling after that," Pandya told Star Sports.
"So for me, all the managing, all the pushing, and everything happens during the sessions or my training or my pre-camp season," added Pandya on his workload management. The ODI vice-captain also explained how he takes a call on whether to bowl his full quota of 10 overs.
"When the game arrives, it is more about whatever the team requires, and the managing side goes out of the park, and it is more practical calls that how many overs are needed for me. Because if 10 overs are not needed, there is no point in me bowling 10 overs, but if 10 overs are needed, then I'll be bowling. I always believed that I give myself a chance to succeed, which is by reading the game, which is by backing myself," he added.
Self belief will always be a key ingredient to get success at the highest level. "I have realised that no matter what happens, you have to back yourself, you have to believe that you are the best in the world. That does not guarantee you success, but at the same point of time, it does give you and it does guide you to work towards success, so practically back yourself," he signed off.