The last time, Virat scored a century in Tests was way back in 2019 in Kolkata at the Pink-Ball Test against Bangladesh.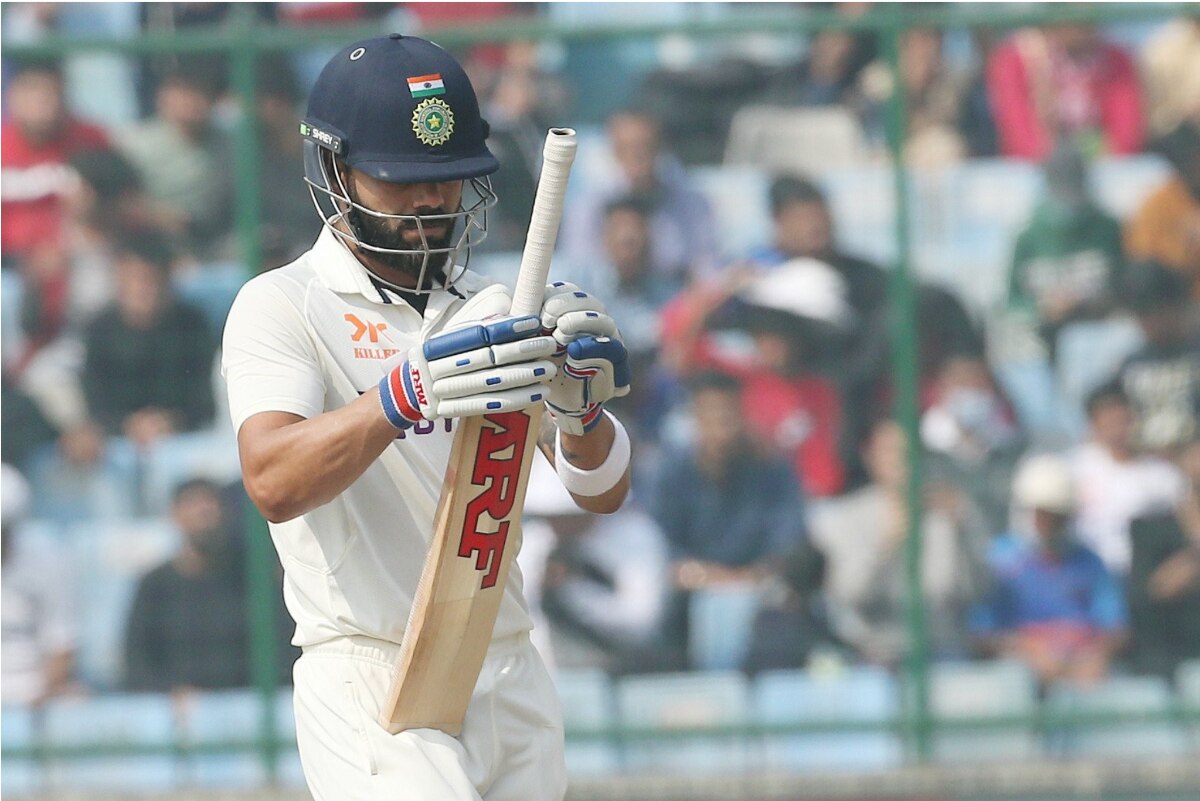 New Delhi: Virat Kohli broke his century draught in international cricket after 44 months with an emphatic hundred in the Asia Cup against Afghanistan in September 2022. Slowly, slowly he got his mojo back in 50-over cricket and got himself three tons within a month's gap in December-January. But despite of his good run in white-ball cricket, he hasn't been able to emulate in the game's longest format in recent times.
The last time, Virat scored a century in Tests was way back in 2019 in Kolkata at the Pink-Ball Test against Bangladesh. So in that context, the Twitter handle of Iceland Cricket, known for it's hilarious cricket memes asked Indian fans that for how long will someone have to wait for the 34-year old's next Test hundred as it has been now 23 matches, he has gone century-less.
This statistic won't please many of our Indian fans, but it is now 23 Tests since Virat Kohli scored a century, which was back in 2019. How long is too long?

— Iceland Cricket (@icelandcricket) February 21, 2023
In reply to the tweet, Indian fans sounded very optimistic and backed their former captain's impeccable ability.
Here are some of the replies from the fans:-
Virat's test century will come don't know when but it will come. Best virat can do is minusing the errors which he did in the delhi test,hope for the best, but delhi has given hope, we might see that jump & roar of virat in Indore.If not happens thats also fine but dont giveup. pic.twitter.com/imsmVVutF6

— Shakti Man 💥 (@IamShaktiMann) February 21, 2023
Okay. Wait just till 13th March.

— The Right-Wing Wallah 🇮🇳 (@theRW_wallah) February 21, 2023
With his new found rhythm, one should be around the corner.

— You (@sarcasticSoda) February 22, 2023
This is just a phase that I believe a player goes through in his career. So i don't think that much need to be improved in his batting technique just he need to think in terms focus on regaining his form and he need to try to take singles and instead of going for risky shots.

— Adarsh Yadav (@adarsh_yadav1) February 21, 2023
I think in next 2 matches he will definitely score a ton. (Strong Feeling)

— MANAS SAINI (@MANASSAINI9) February 21, 2023
In the ongoing Border-Gavaskar Trophy, India is leading the 4-match series by 2-0 and Kohli scored a best individual score of 44 so far. In the 2nd Test in Delhi, the RCB man became the fastest cricketer to hit 25,000 international runs, beating the record once held by the great Sachin Tendulkar. The Men in Blue play the the penultimate Test in Indore from 1st March onwards.