Kolkata Thunderbolts are second in the points table and need a win to cement their place in playoffs.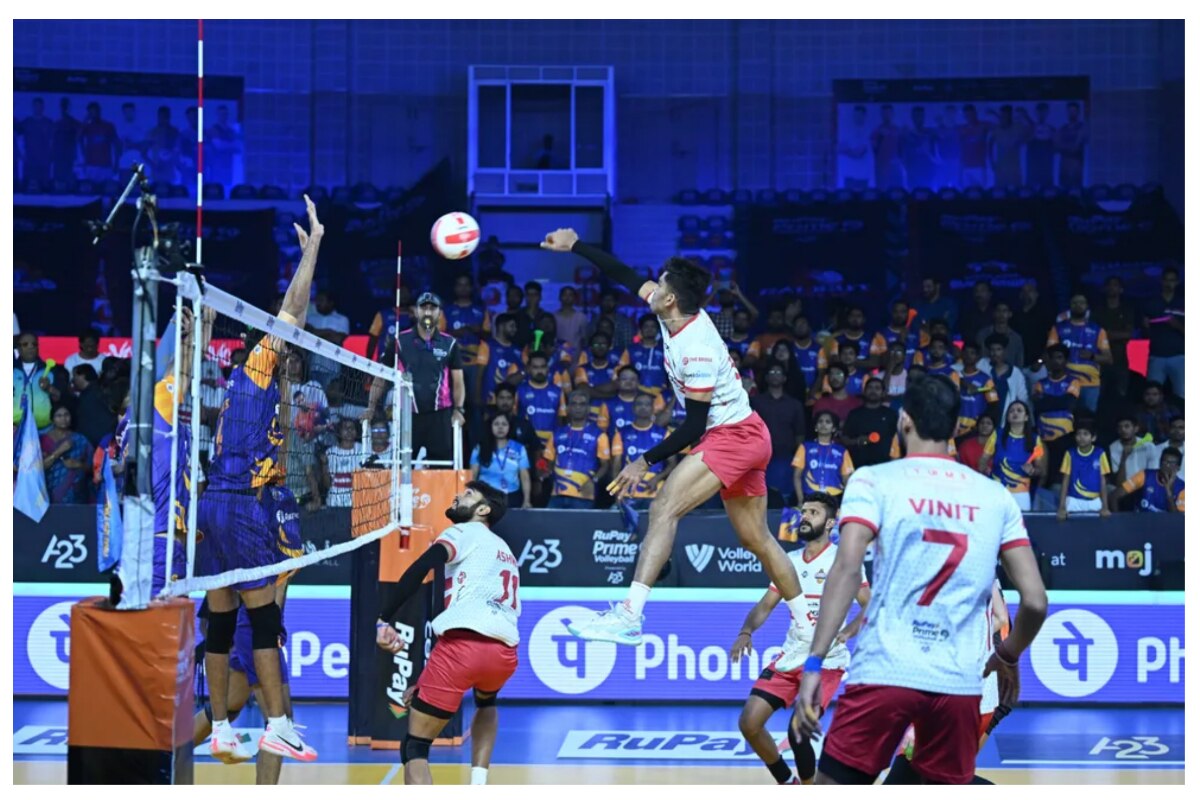 New Delhi: Defending champions Kolkata Thunderbolts are a strong contender to retain the Prime Volleyball League title, feels co-owner Pawan Patodia. With four wins in five games, the Kolkata franchise are second in the points table behind leaders Ahmedabad Defenders.
Kolkata started their campaign with three consecutive wins over Bengaluru Torpedoes, Hyderabad Black Hawks and Kochi Blue Spikers before losing to Calicut Heroes. However, they returned to winning ways with a victory over Mumbai Meteors in their last game.
Patodia felt the coordination and camaraderie between the players is showing up in their performance. "I think the boys are really picking up a good momentum, we look at it one match at a time, the rhythm, coordination and camaraderie between the boys is really showing its impact on the match results for us," he said in a statement.
"I think we believed we were a strong contender even before the league started, because we play with only one emotion – team spirit. It is one of the most balanced teams in the league, most diverse, and the boys are hungry to go on to the world club championship," he added.
Kolkata will be playing already-eliminated Chennai Blitz in their next game on Monday and cement their position in the playoffs. Notably, the Kokata franchise has also been running a grassroot development program in the state. Asked about their long-term plan, Patodia said they want to break the vicious cycle of first glory then development of future players.
"The core asset of any team are the players, the masses. We believe in the same ideology. We need to break the vicious cycle of first glory then development of future players. We want to run these two simultaneously. We are looking at Olympics 2036, if not 2032.
"The corporates of the country need to come together and invest in the grass roots and nurturing of future talent to represent India in the next decade. I think it is time we do this for sports other than cricket as well, we have proven our supremacy in cricket already with 2 world cups.
"But not every child in India needs to pick cricket as the only sport as a career, why not Volleyball, why not archery, or hockey or any other sport too," he added.